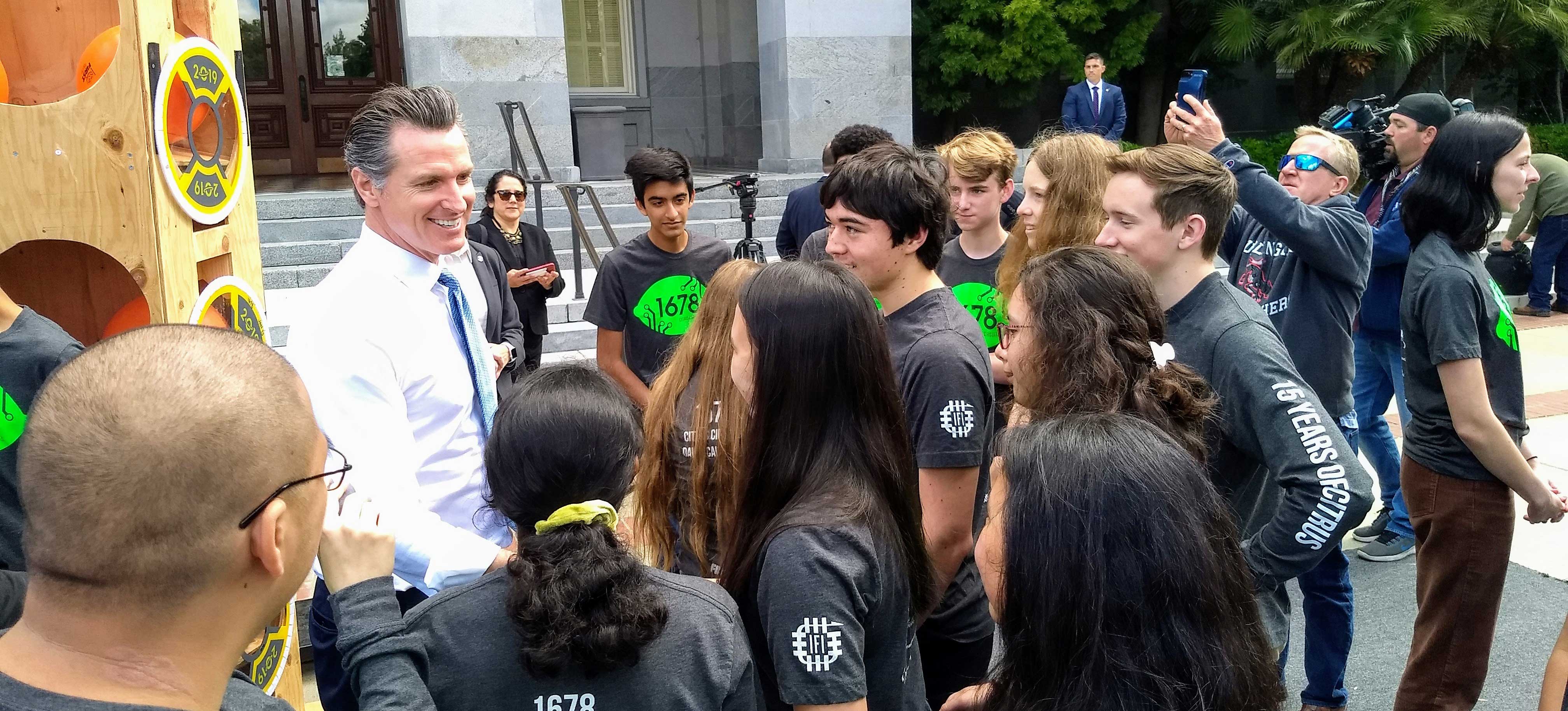 "Your success marks a historic moment for California robotics teams and is a testament to the growth of science and technology within our state." – GAVIN NEWSOM


7 California FIRST teams were honored by Governor Gavin Newsom at the State Capitol on Wednesday for their FIRST Championship accomplishments!
Teams included the all-California winning FRC alliance (FRC Team 973: Greybots, MadTown Robotics – FRC Team 1323, Burlingame Robotics, FRC Team 4201, The Vitruvian Bots ), Finalists Team 254: The Cheesy Poofs and Subdivision Winners FRC Team 1678: Citrus Circuits and Team 971: Spartan Robotics.
Governor Newsom and Assembly Members Frank Bigelow, Marc Berman, Cecilia Aguilar-Curry, Kevin Mullins plus other members of our state government came out to personally congratulate teams, watch demos and talk to team members.
The media was out in full force to capture this important moment.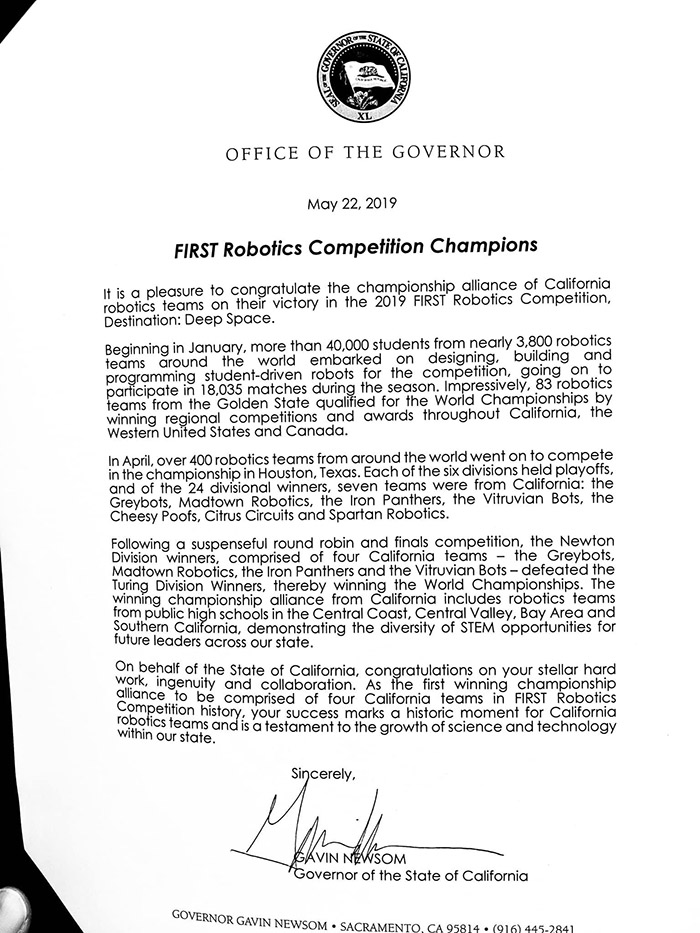 FIRST teams makin' history and makin' it loud!