Research proves FIRST prepares young people for the future.
FIRST drives STEM engagment and outcomes.
Research from a multi-year longitudinal study with Brandais University shows FIRST is advancing its mission to increase the number of students interested in STEM — and that interest is influencing their educational and career choices.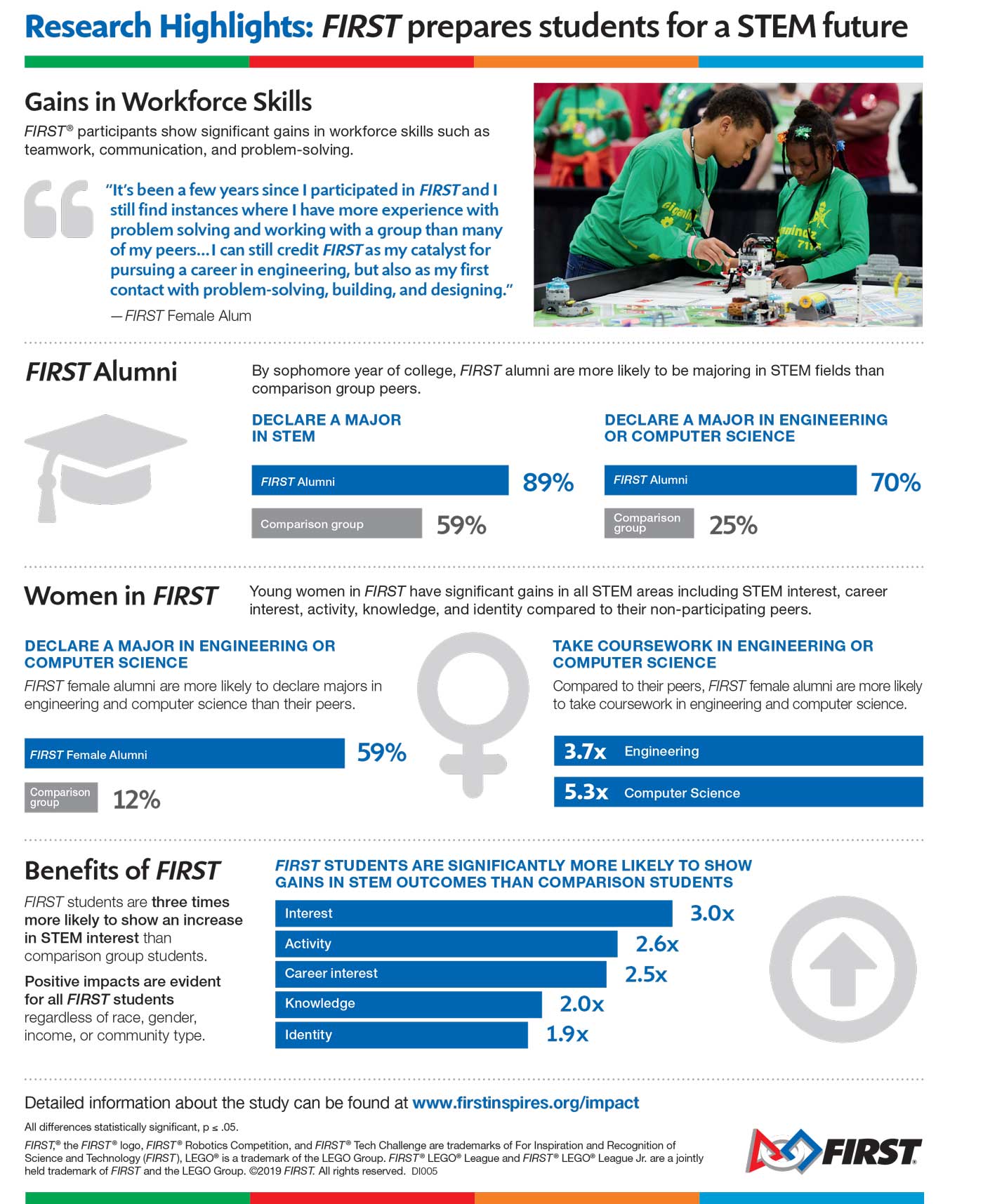 FIRST students are prepared for greater success in the classroom and workforce.