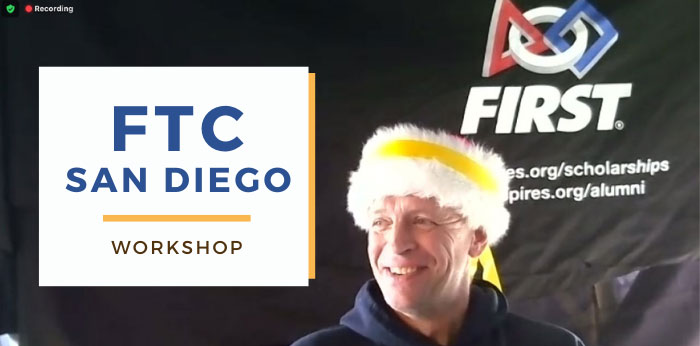 Why is Math always sad? Because it's got nothing but problems.
This and many other bad jokes kept the audience of students, mentors, and coaches for San Diego FTC amused in between technical and information sessions at a regional FTC workshop held virtually on 12/19/20.
FTC Regional Program Partner Matt Nilsen shared that the region will assign teams to their league in January and that teams will get to test out the virtual systems in mid-January league meets.
Over eighty attendees logged in to learn what to include in their Robot Inspection videos, how the Remote Hub works, details and deadlines for Dean's List applicants, and technical breakout sessions hosted by local teams. Throughout the call attendees designed a region-wide fun challenge at the end of the call to wrap up the session with a hands-on, virtual competition using game elements from this season's challenge.
Devin Briese provided an overview of what teams need to include on their Hardware Inspection videos and shared where teams can get more information.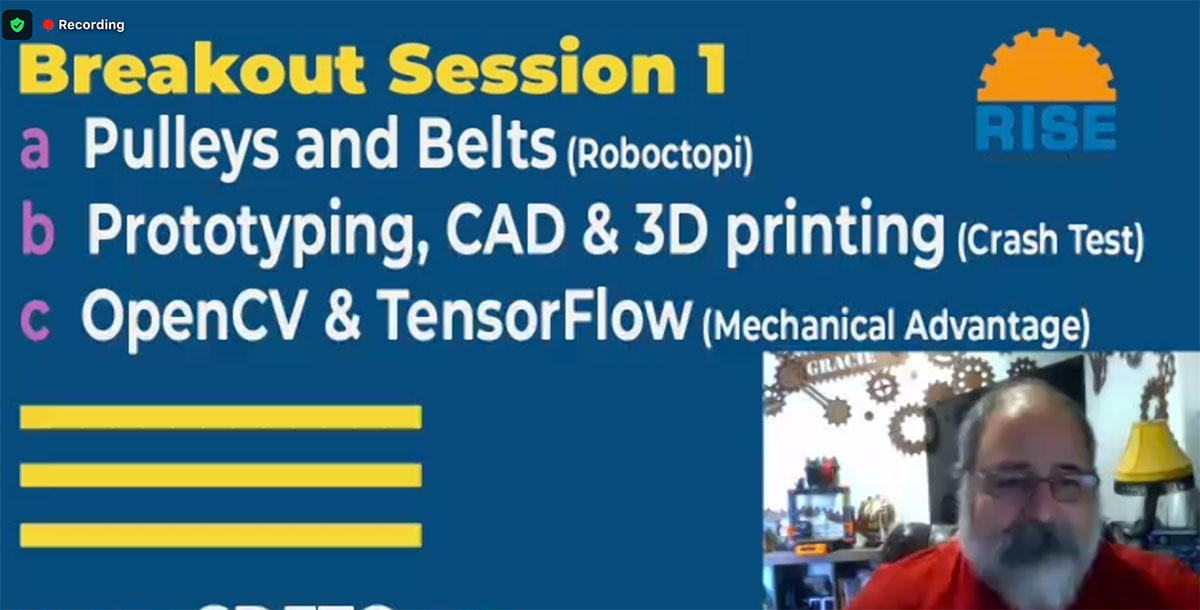 Julie Bonnardel reviewed the process for students to apply for Dean's List followed by Victor Cicarrelli providing the region their first overview of the remote hub. Cicarrelli will host subsequent training classes for teams to get more experience with the virtual hub before regional league play begins.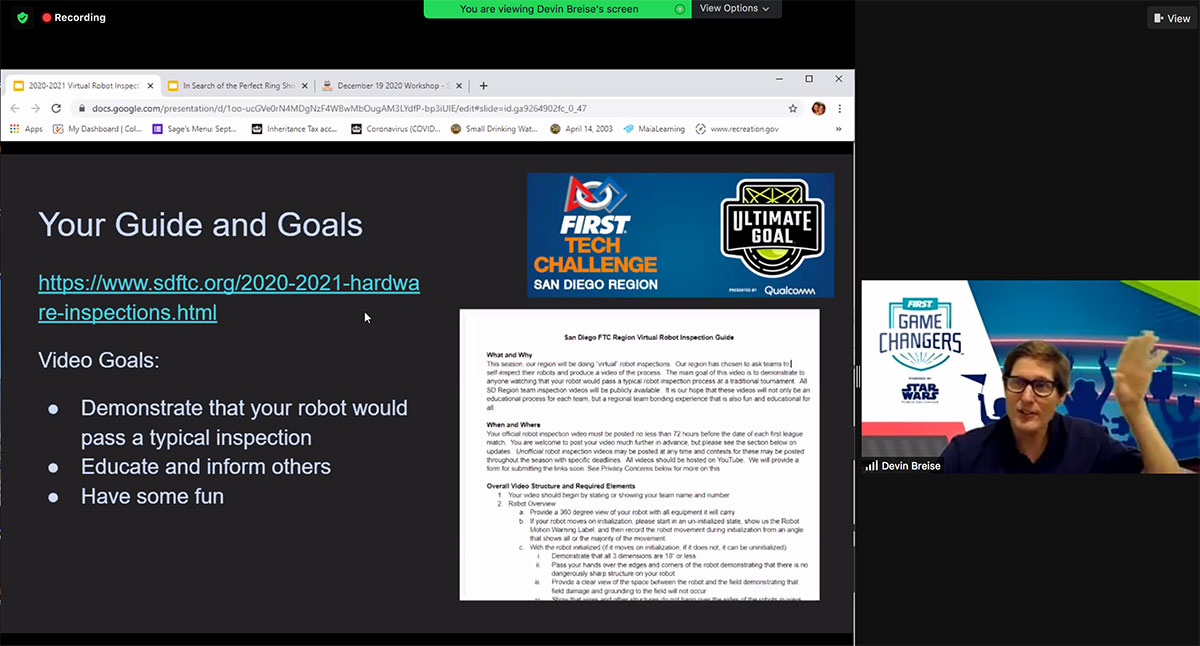 Three teams, Roboctopi, Crash Test, and Mechanical Advantage then led breakout sessions to help other teams with their industrial designs for this season's robots.
Students and coaches got into the fun sharing seasonal and other bad jokes like these: Who is the fattest knight at the round table? SirCumfrence. He got that way from eating too much pi.
Follow more fun from San Diego FTC at sdftc.org!