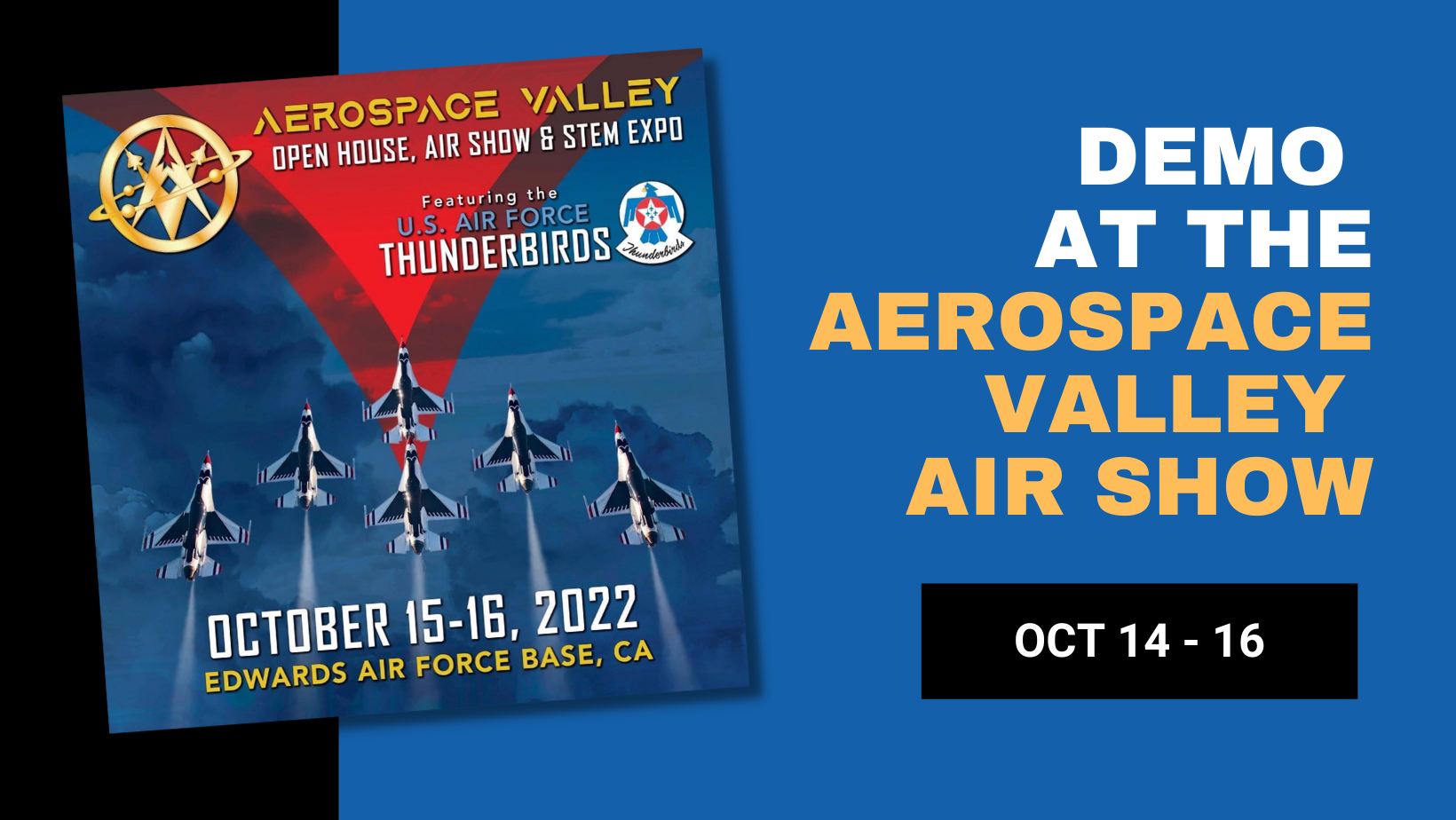 Outreach Opportunity at the Aerospace Valley Air Show!
Edwards Air Force Base, FIRST California, and Aerospace Valley Robotics are sponsoring an opportunity for FIRST Robotics Teams to participate in the 2022 Aerospace Valley Air Show on October 14,15, &16th.
The Aerospace Valley Air Show is an entirely new event dedicated to showcasing the best of STEM and aviation.  It's an Air Show, STEM Expo and Open House all in one!
The weekend consists of:
the Largest USAF STEM Expo In History with nearly 60 hands-on displays and activities
a large air show headlined by the USAF Thunderbirds Flight Demonstration Team
the first open house for the base in 13 years.
Participation Details:
Each team participating will be provided a 10×10 booth for the robot and outreach material.  Your team will have the opportunity to reach out to over 100,000 people.  Many business and potential sponsors will be in attendance during the 3-day event.  

You will be required to bring a robot and do demonstrations along with other teams at all levels FLL, FTC, and FRC.  Demonstrations will be held from 10am to 3pm daily.  We are asking for teams to be there all three days.
Basic Logistics:  
October 13:  The big items will have to be brought on base on Thursday October 13th.  There is NO ability to drive up to the hangar any other day. 
October 14,15,&16:  Teams will have to staff their booths and be ready to give demonstrations starting at 10AM.  

FTC field and LEGO tables will be available, but game elements will have to be provided.

FRC carpet and a wooden hub and hangar will be available for demonstrations.  Teams are asked to bring their own cargo.
There is no cost to register, participate or attend. 
We are hoping that the Southern California teams will step up and represent FIRST, their community, and their team!  For more information please contact FIRST Senior Mentor David Voracek.