FIRST Robotics Competition
High school aged teams compete head to head on a playing field with robots they have designed, built and programmed.
FIRST LEGO League
Grades PreK-8
FIRST Tech Challenge
Grades 7-12
FIRST Robotics Competition
Grades 9-12
The excitement of sports + the rigors of science and technology.
WE CALL IT
"The Ultimate Sport for the Mind"
HIGH SCHOOL STUDENTS CALL IT
"The hardest fun you'll ever have. "
FIRST ROBOTICS COMPETITION
Under strict rules, limited time and resources, teams of students are challenged to raise funds, design a team "brand," hone teamwork skills, and build and program industrial-size robots to play a difficult field game against like-minded competitors. It's as close to real-world engineering as a student can get.
Volunteer professional mentors lend their time and talents to guide each team. Each season ends with an exciting FIRST Championship.
CRESCENDO
This year's game is part of the 2023-24 
FIRST
season, FIRST IN SHOW
 presented by Qualcomm.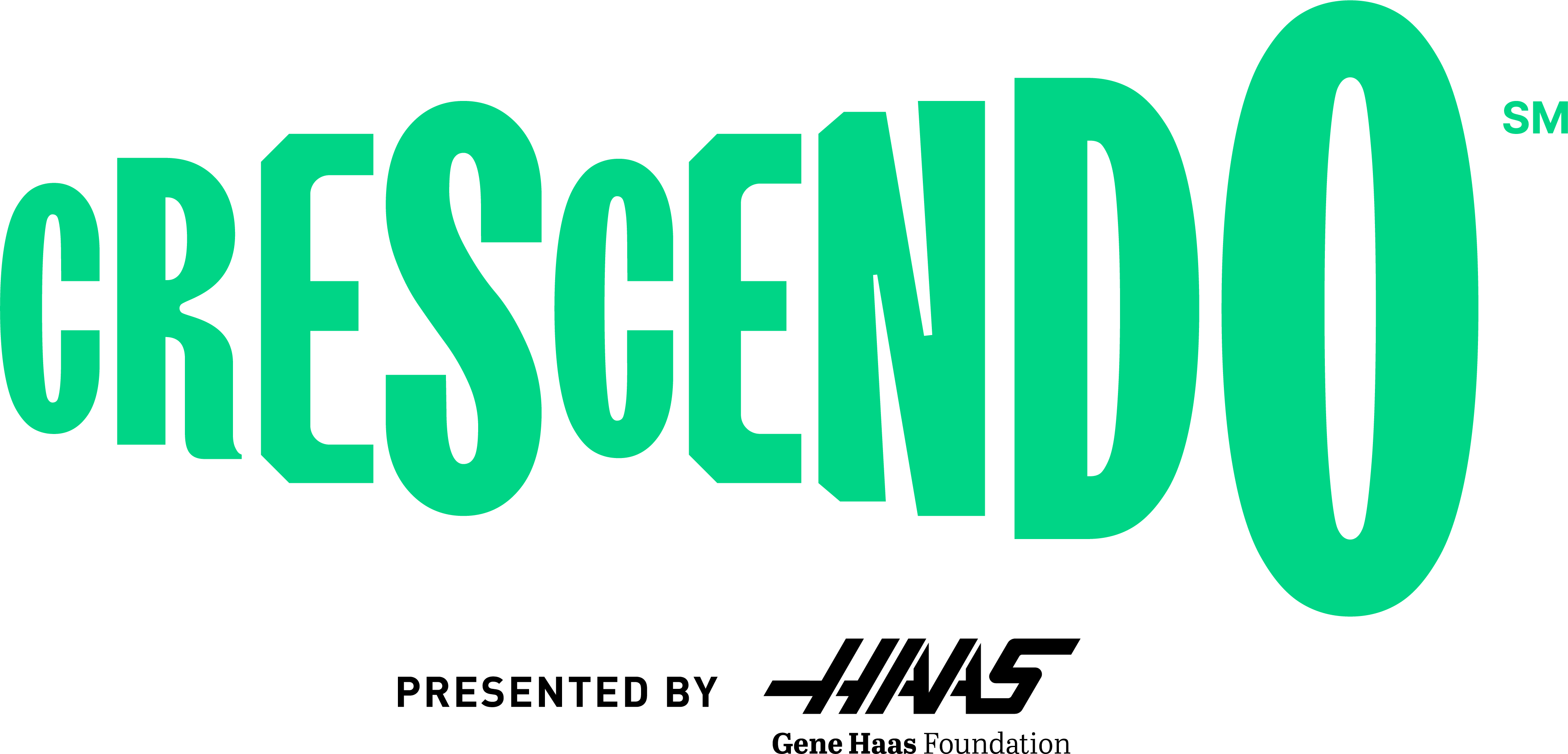 In CRESCENDO presented by Haas, a new challenge debuting January 6, 2024, FIRST Robotics Competition teams will use their engineering skills and creative power to entertain and move the world.
"Competition for the sake not of destroying one another, but for the sake of bettering and improving both competitors as a result of the competition."
- Dr. Woodie Flowers
REGIONAL EVENT WEBSITES IN CALIFORNIA
We are excited to be planning a return to an in-person FIRST Robotics Competition event for the 2022-23 season. Our goal is to offer a traditional FIRST Robotics Competition in-person, three-day event. See your local FRC Regional site for details.
GET SUPPORT
Click the button below to find a Regional Director or Senior Mentor in your area.