FIRST Robotics Competition
ORANGE COUNTY REGIONAL
April 3-4, 2020 – postponed | Costa Mesa, CA
ORANGE COUNTY FAIR & EVENTS CENTER  | 88 Fair Dr.
Announcement 
As a result of the evolving coronavirus (COVID-19) situation, the current FIRST season has been suspended, including the remaining FIRST events in California. Both Championship events have been cancelled.  Please see the March 12, 2020 notice from FIRST.
 This is out of an abundance of caution, and with the health and safety of our FIRST community and surrounding communities in mind. 
The 5th Annual Orange County Regional 
Dubbed a varsity Sport for the Mind,™ FIRST Robotics Competition (FRC) combines the excitement of sport with the rigors of science and technology.
Under strict rules, limited resources, and time limits, teams of high school students are challenged to raise funds, design a team "brand," hone teamwork skills, and build and program a robot to go head to head against a field of competitors.
It's as close to "real world" engineering as a student can get.
FRI, 4/03/20: 8:30am – 6:15pm
SAT, 4/04/20: 8:30am – 6:00pm
The Orange County Regional is a high-energy, high-tech spectator sporting event that teams professionals and young people together to solve an engineering design problem in an intense and competitive way.
The program is life-changing, career-molding and a lot of fun. We invite you to experience the excitement of this intense competition, tour the "pits" to visit with teams and robots, and cheer on your favorite team. Closed toe shoes required in the pits.

Each year this multinational competition reaches more than 96,250 students on over 3,850 teams in competitions held across the USA and in other parts of the world.

LOCATION: 
Orange County Fair and Events Center
88 Fair Dr., Costa Mesa, CA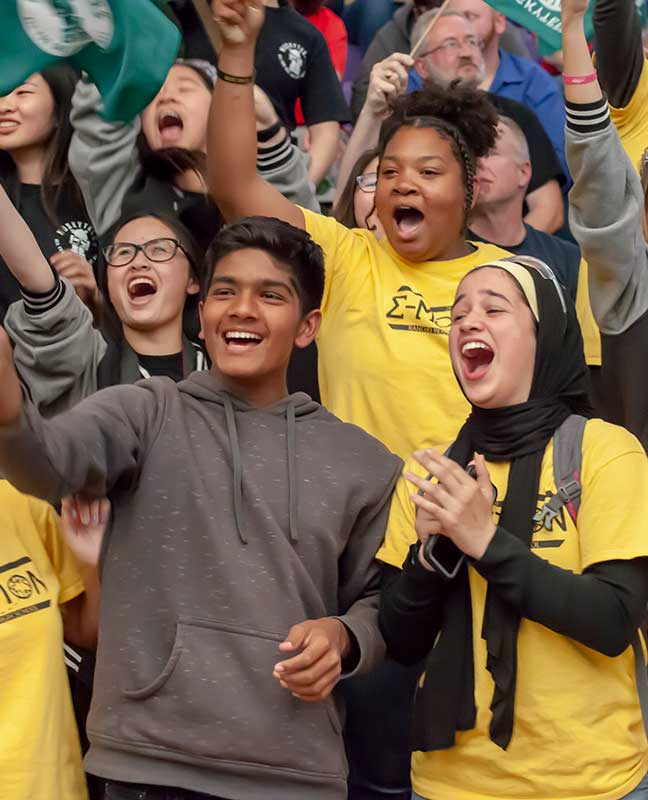 Teams at the Orange County Regional will vie for regional awards and a spot at the FIRST Championship which will be help in April in Houston, Texas. The competition is part of FIRST, a not-for-profit organization dedicated to inspire young people's interest and participation in science and technology.   
Countdown to the Orange County Regional
THIS YEAR'S STAR WARS-INSPIRED CHALLENGE
This year's game, INFINITE RECHARGE, is part of the 2020 FIRST season, FIRST RISE, powered by Star Wars: Force for Change.
In INFINITE RECHARGE, two alliances work to protect FIRST City from approaching asteroids caused by a distant space skirmish. Each alliance, along with their trusty droids, race to collect and score Power Cells in order to energize their Shield Generator for maximum protection. To activate sections of the Shield Generator, droids manipulate their Control Panels after scoring a specific number of Power Cells. Near the end of the match, droids race to their Rendezvous Point to get their Shield Generator operational in order to protect the city.
Checkout who's competing this yearby clicking the button below. Find results from 2019 here.
MEDIA PASS
The Media is invited to capture the excitement of this intense competition. Please fill out the Contact Form at the bottom of the page to request a Media Pass.
Competition Schedule
 
Activities Schedule
Wednesday April 1
 
 
 
6:00PM-8:00PM
5 Team Reps to Load In and Set Up Pits
 
 
 
 
 
 
 
 
Thursday April 2
 
Thursday April 2
7:45AM
5 Team Reps to Load In
 
8:30AM-6:00PM
Practice Field Open
8:30AM
Pits, Machine Shop, Registration and Inspection Open
 
 
 
9:00AM-11:00AM
Driver's Meeting, Field Open for Measurement and Calibration
 
9:00AM-4:00PM
Technology/Scholarship Row
11:00AM-12:00PM
Lunch
 
10:30AM
National Anthem Auditions
12:00PM-6:30PM
Practice Matches
 
4:00PM

Chairman's Award & Dean's

List interview schedule

available at Pit Admin

8:00PM
Pits and Machine Shop Close
 
 
 
 
 
 
 
 
Friday April 3
 
Friday April 3
8:00AM
Pits and Machine Shop Open
 
8:30AM-10:00AM
Invited Guest Event
8:30AM-9:00AM
Opening Ceremonies
 
9:00AM-5:30PM
Practice Field Open
9:00AM-12:00PM
Qualification Matches
 
10:00AM-11:00AM

FIRST LEGO League Jr. and

FIRST LEGO League

Demonstration

12:00PM-1:00PM
Lunch
 
1:00PM-5:45PM
Qualification Matches
 
11:00AM-12:00PM

FIRST Tech Challenge

Demonstration

5:45PM-6:15PM
Awards Ceremony
 
1:00PM-4:00PM
Technology/Scholarship Row
~6:30PM**
Pits and Machine Shop Close immediately following Awards Ceremony
 
2:00PM-4:00PM
Women in STEM
 
 
 
 
 
Saturday April 4
 
Saturday April 4
8:00AM
Pits and Machine Shop Open
 
8:00AM-10:00AM
Invited Guest Event
8:30AM-9:00AM
Opening Ceremonies
 
9:00AM-1:00PM
Practice Field Open
9:00AM-12:15PM
Qualification Matches
 
12:15PM-12:30PM
Alliance Selections
 
10:00AM-11:00AM

FIRST Tech Challenge

Demonstration

12:30PM-1:30PM
Lunch
 
 
 
1:30PM-4:30PM
Playoff Matches
 
 
 
4:30PM-6:00PM
Awards Ceremony
 
 
 
6:30PM
Pits Close
 
 
 

**Schedule subject to change. All times are estimated based on flow of rounds.
See Pit Administration table for updated times.
HOUSING:
Make your FIRST® event experience more memorable and affordable. We've negotiated hotel and travel discounts available exclusively for FIRST Robotics Competition events. Through our housing experts at Experient, we provide you 24/7 access to full hotel descriptions, real-time availability, amenities, and other details allowing you to book quickly and confidently.
BOOK NOW FOR THE ORANGE COUNTY REGIONAL.
When you stay with FIRST you and your team:
Stay close to venue and other teams
Receive guaranteed low-rates
Rest easy at FIRST-reviewed hotels
Enjoy convenient FIRST-contracted amenities at most hotels including complimentary parking, Wi-Fi, and breakfast
Gain flexibility to make booking adjustments and pay later
Get reservation protection and assistance before, during, and after your stay if any unexpected challenges occur
Earn reward points at your preferred hotels
And of course, support your region with earned rebates that go towards improving future FIRST Robotics Competition local events
Thank you to our Sponsors!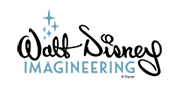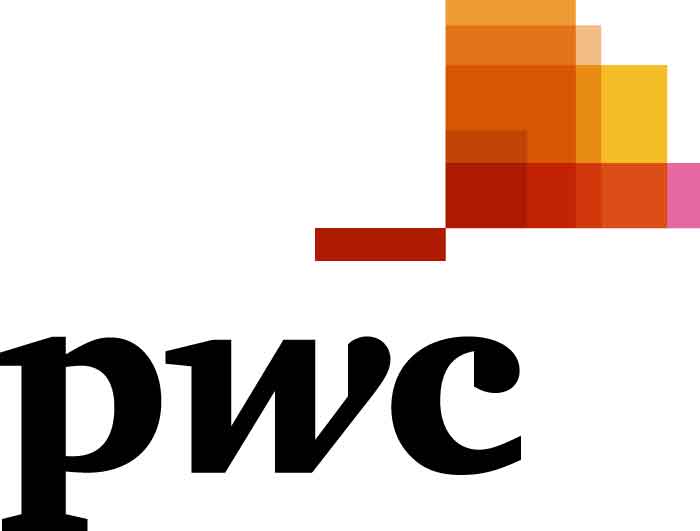 Gerald Oppenheimer Family Foundation
The Kenneth T. and Eileen L. Norris Foundation
WAYS TO SPONSOR
Financial Support of Events or Teams, In-kind Donation of Parts, Equipment and/or Facilities,
Student Scholarships,
Student Internships
SUPPORT THE ORANGE COUNTY REGIONAL
To discuss sponsorship opportunities and benefits of sponsorship, please contact FIRST California Senior Regional Director, David Berggren, through the Contact Form at the bottom of this page.
FIRST IS FUELED BY VOLUNTEERS
For 30 years, FIRST® volunteers have fueled the mission by inspiring millions of young people to reach for the stars. You are part of a global support system we've built for students who need a spark of curiosity and encouragement to launch their dreams. Together, we're inspiring the next generation of innovators, technology leaders, and change-makers here on Earth – and beyond.
Volunteer at the Competition!
Non-Technical and Technical Roles Available
EXAMPLES OF ROLES
Field Reset, Volunteer and VIP Check-In Assistants, Practice Field Attendant, Replacement Parts, Crowd Control, and more!
APPLY TO VOLUNTEER
Create an account in the FIRST Dashboard – click here to apply.
Click the Volunteer Registration tab & choose 'Volunteer at an Event'.
Filter events by location/ program and select Orange County Regional.
Choose up to five roles and apply.
Complete your required youth protection background screening (US & Canada).
You will receive an email from your local event coordinator if you are assigned to a volunteer role.