Western Edge Open
May 12-14, 2023 | Long Beach, CA
LONG BEACH CONVENTION CENTER
Welcome to the Western Edge FIRST LEGO League Open where teams will get the opportunity to experience two full days of competition, interaction with teams from around the world and a competition unique to California Southern . . . On the Spot!
Program Book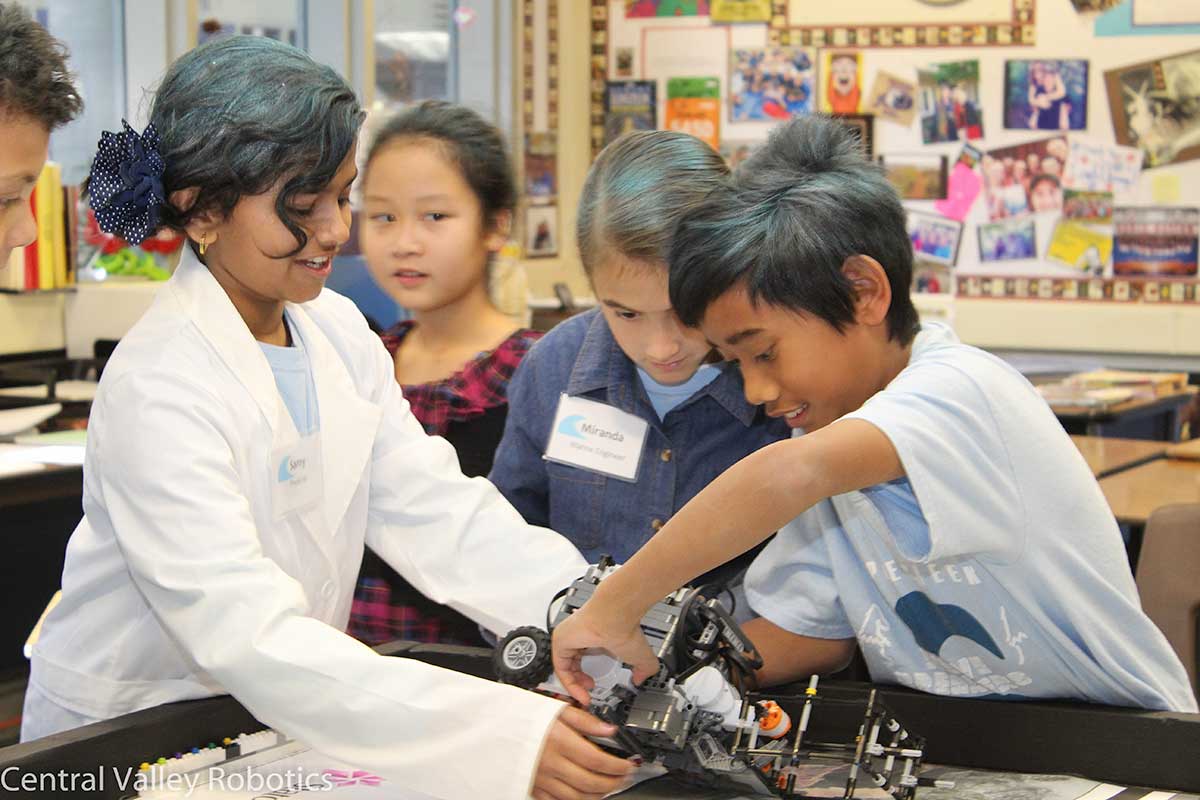 By Invitation
80 Teams are invited to the Western Edge Open – 70 by their Program Delivery Partner, 10 from California.  We also pull from a waitlist if a region can't use their spots.
Registration for the Western Edge is $1,500 USD.
The registration fee includes participant welcome packages for as many as 10 team members, 2 adult coaches. The registration fee does not include lodging and/or meals.
Participant welcome packages include:
1 button per team member and 2 coaches buttons

a wristband for entry to the Friday night bonfire – additional wristbands can be purchased ahead of time

a Western Edge participation medal given out Sunday

Crown for Tiara Friday, LEGO Glasses for I Spy Saturday (teams can bring extra LEGOs to decorate)

On the Spot Day Sunday, come dressed for the theme – To be announced
Payment for Registered Teams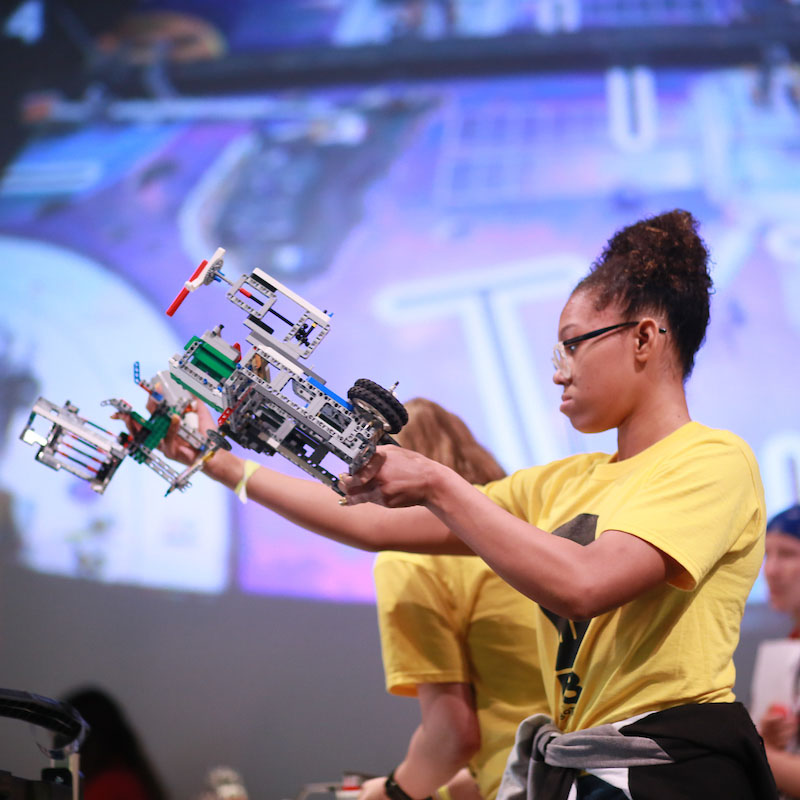 TEAM CHECK-IN
Competition check-in and pit load-in will take place in front of the Pacific Ballroom on Friday beginning at 8:00 am and closes at noon.  One registered adult coach / mentor is required to be present for competition check-in.
PIT AREA
The pit area is intended to be a place where teams can display their accomplishments and interact with other teams. Each pit will be provided for teams to store props and other materials used only in judging sessions.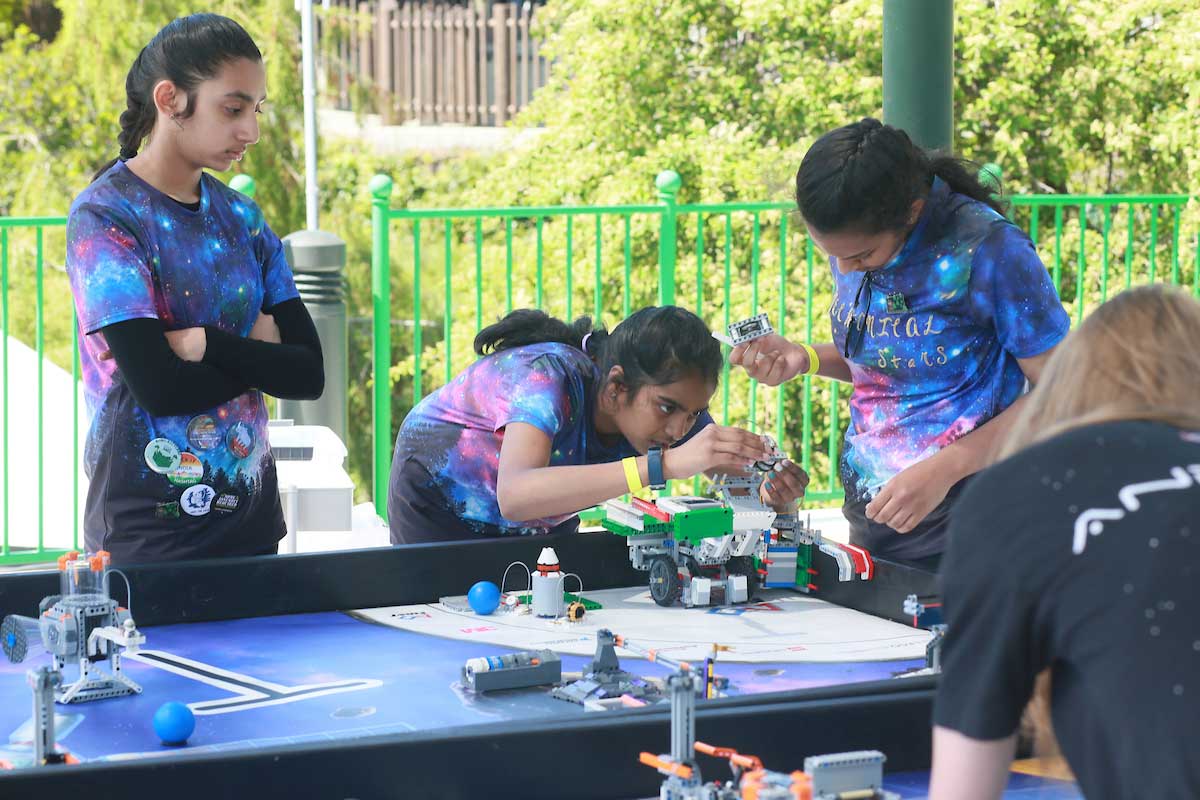 Teams will be given: 
A 10 x10 pit area to display anything  items

A 6 foot table (72-inch width, 30-inch depth, 29-inch height)

One power strip to share with adjoining team
Teams are encouraged to bring giveaway items to share with other teams. We recommend trading pins, buttons, or wristbands; while items that are intended to be thrown or bounced are not allowed in the pit area. Note that food and drink (other than water bottles) are not allowed in the pit area. Teams are not allowed to place chairs or store bags or other materials in the aisles or around the perimeter of the pit area.
Champions Award
This award celebrates a team that embodies the FIRST®LEGO® League Challenge experience by fully embracing the Core Values while achieving excellence and innovation in Robot Performance, Robot Design, and the Innovation.
Core Values Award
1 winner and 3 finalists
This team displays extraordinary enthusiasm and spirit, knows they can accomplish more together than they could as individuals, and shows each other and other teams respect at all times.
Innovation Project Award
1 winner and 3 finalists
This team utilizes diverse resources for their Innovation  Project to help them gain a comprehensive understanding of their problem; has a creative, well-researched solution; and effectively communicates their findings to judges and the community.
Robot Design Award
1 winner and 3 finalists
This team uses outstanding programming principles and solid engineering practices to develop a robot that is mechanically sound, durable, efficient, and highly capable of performing challenge missions.
Robot Performance Award
1 winner and 3 finalists
(2nd, 3rd, 4th place)
This award celebrates a team that scores the most points during the Robot Game. Teams have a chance to compete in at least three 2.5-minute matches, and their highest score counts.
Coach/Mentor Award
3 winners
Coaches and mentors inspire their teams to do their best, both as individuals and together. Without them, there would be no FIRST LEGO League Challenge. This award goes to the coach or mentor whose leadership and guidance is clearly evident and best exemplifies the FIRST Core Values.
Engineering Excellence Award
3 winners
This award celebrates a team with an efficiently designed robot, an innovative project solution that effectively addresses the season challenge, and Core Values evident in all they do.
Breakthrough Award
3 winners
This award celebrates a team that made significant progress in their confidence and capability in both the Robot Game and Innovation Project and are a shining example of excellent Core Values. They demonstrate that they understand that what they discover is more important than what they win. 
Rising All Star Award
3 winners
This award celebrates a team that the judges notice and expect great things from in the future. 
Motivate Award
3 winners
This award celebrates a team that embraces the culture of FIRST LEGO League through team building, team spirit, and displayed enthusiasm.
Peer Award
1 winners
This award celebrates a team that shares ideas, knowledge and  exemplifies Gracious Professionalism with other teams. This award is voted on by all teams attending the event.
Where It's At
LONG BEACH CONVENTION CENTER
300 East Ocean Boulevard
Long Beach, CA 90802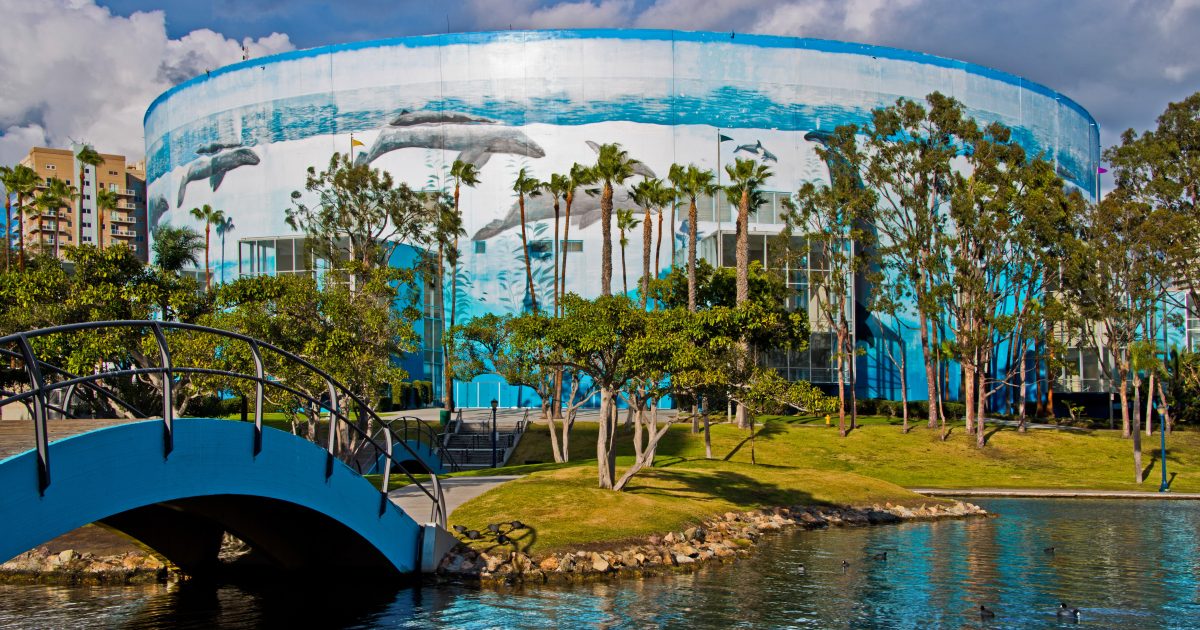 Accomodations
We have special Western Edge room rates for those who stay at either one of these hotels.
At these hotels, there will be practice tables on Saturday night to work on your On the Spot game.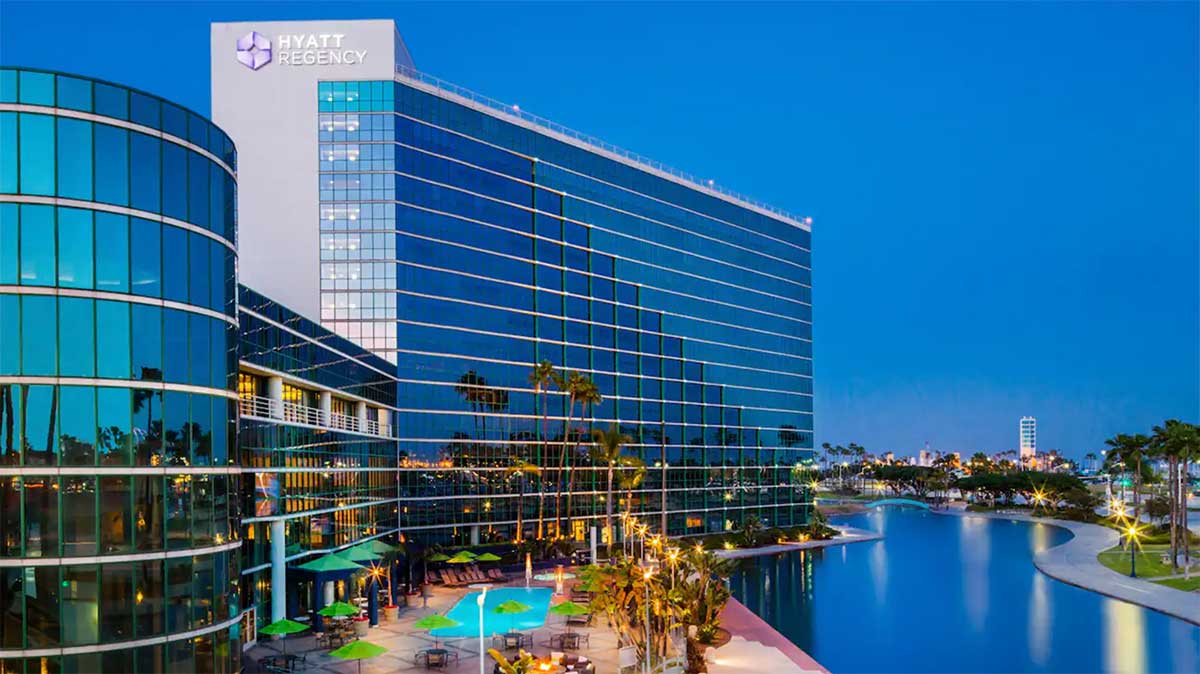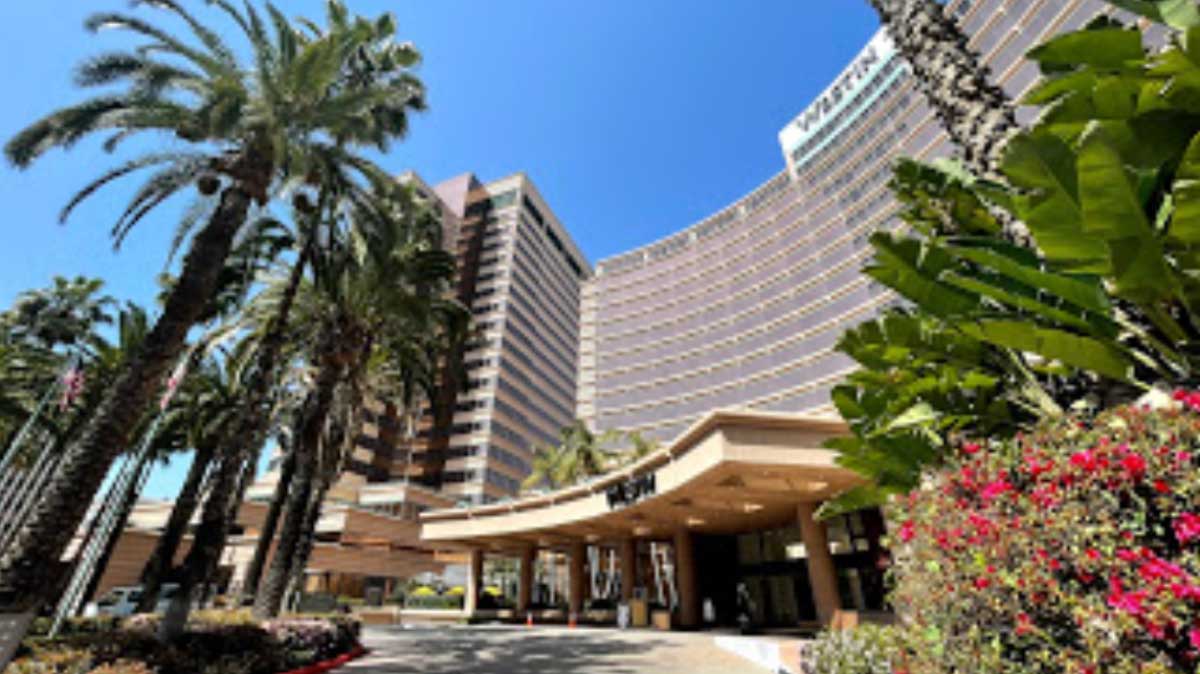 Airports in region:
Los Angeles Airport (LAX)  21 miles to Long Beach

Long Beach (LGB) 10 miles to Long Beach

John Wayne (SNA) 30 miles to Long Beach

Burbank (BUR)  35 miles to Long Beach

Ontario (ONT) 54 miles to Long Beach

San Diego (SAN) 114 miles to Long Beach
Shuttles from airports to hotels:
SuperShuttle 

FlyAway

Blackline

Primetime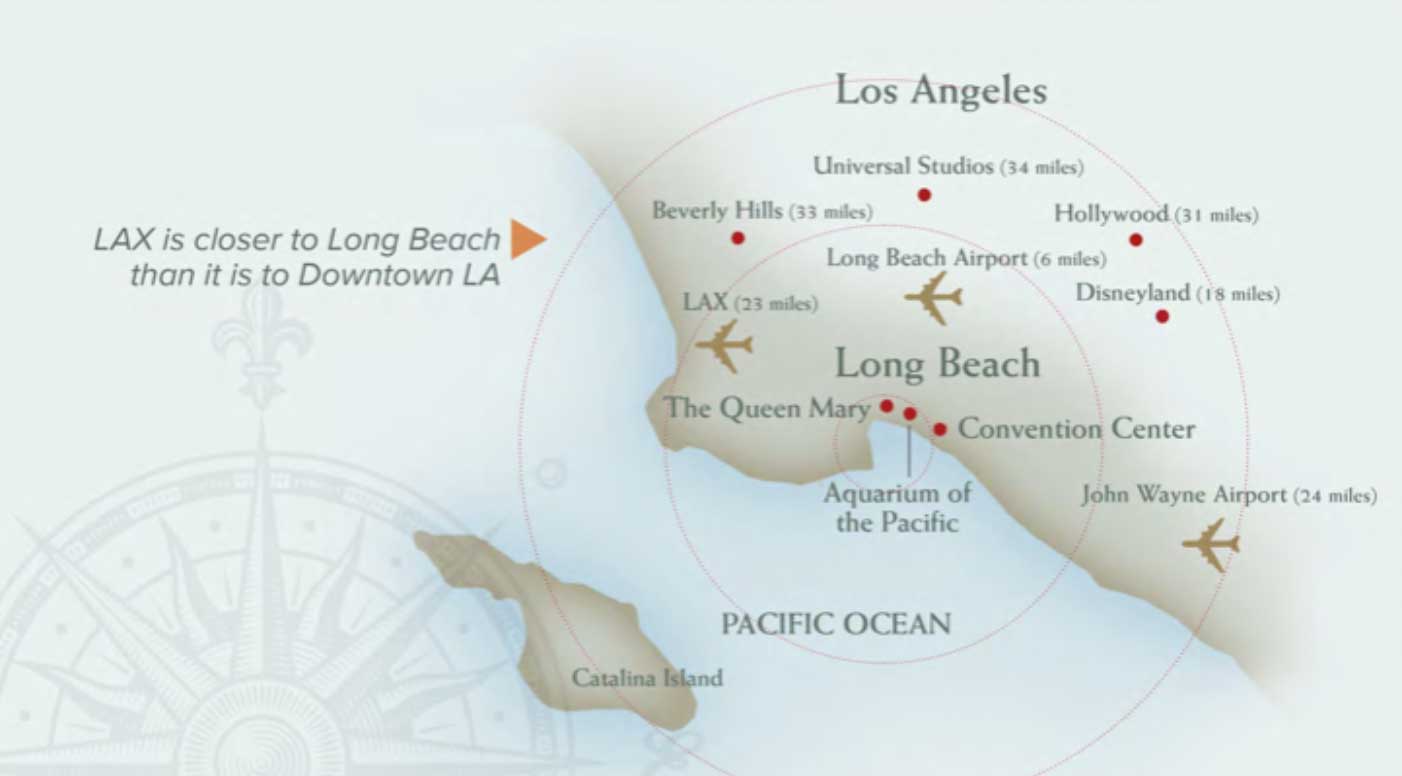 Train Station:
Los Angeles Union Station – Metro Line to Long Beach – 90 mins
Social or Sightseeing Activities:
Swan Boats – at Hyatt Regency

Shore Line Village and  Pelican Pier Pavilion Arcade – .5 miles

Aquarium of the Pacific – .5 miles

The Pike Outlets- .5 miles

Beaches .5 miles

Queen Mary  – 1 miles

Catalina Express – 1.7 miles

Disneyland – 20 miles

Knotts Berry Farm – 20 miles
Dodger Stadium – 30 miles

Angeles Stadium – 30 miles

Universal Studios – 33 miles

LA Zoo – 35 miles

Santa Monica Pier – 35 miles

Magic Mountain – 60 miles

LEGOLAND California – 85 miles

San Diego Zoo – 114 miles

SeaWorld – 114 miles

And many more in all directions
Get in Touch
Reach out to us at California Southern FIRST LEGO League with any questions.