FIRST ROBOTICS COMPETITION REGIONAL DIRECTORS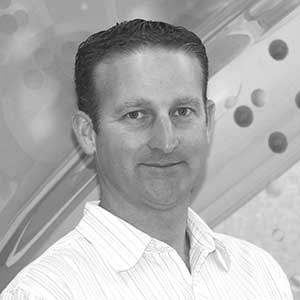 DAVID BERGGREN
SENIOR REGIONAL DIRECTOR
DIRECTLY SUPPORTING: 
San Diego FRC Regional
More About Dave
A native San Diegan, David Berggren graduated from the California Maritime Academy with a BS in Marine Engineering Technology and a USCG Engineering License.  After six years of work as a shipboard engineer he started a new career teaching at High Tech High in Point Loma, San Diego.  While at High Tech High, for 15 years, David found his passion for teaching and mentoring youth in engineering and robotics through project-based learning and hands on instruction.  In 2004 he founded FIRST Robotics Team 1538 – The Holy Cows, which he helped build to be an elite team and one that has gained international recognition.
Seeing the amazing impact that the FIRST Robotics program had on his students, David decided to get more involved with the FIRST non-profit organization, in addition to teaching.  He supported FIRST in the role of Senior Mentor, Asst. Regional Director and then Regional Director for 9 years.
Then in the Summer of 2017, David was asked to continue his dedication and commitment to growing FIRST in a full-time position as the Senior Regional Director for California, with oversight of all programs throughout the state.  With this incredible opportunity he decided to leave the classroom and dedicate all his time to getting more students in the state involved in FIRST.  David is passionate about inspiring our youth to not only explore the STEM fields but also strive to be positive members of the community and he feels very strongly that FIRST is one of the best programs to allow students to do this.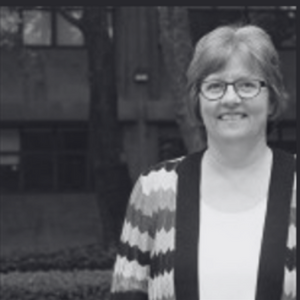 More About Luan
Luan graduated from Carnegie-Mellon University with a Bachelor of Science degree in Electrical Engineering and Rensselaer Polytechnic Institute with a Master's degree in Business Administration and Entrepreneurship. She has worked as a software engineer at IBM, Siemens, and Cisco and has co-founded two US-based start-up companies.
Luan's journey with FIRST started in NH by mentoring several of her daughters' FRC and FLL teams before moving to Australia in 2009. Since then, she was instrumental in founding FIRST Australia, serving as its Director, and mentoring FRC Team 3132, Thunder Down Under (2017 Hall of Fame inductee). She has shared the FLL World Festival Coach of the Year (2009) and FRC Granite State Regional Volunteer of the Year (2010), and received the FRC Hawaiian Regional Woodie Flowers Award (2014). She has also served on the FIRST Executive Advisory Board.
In her spare time, you can find Luan quilting, hiking, or playing with the family dog.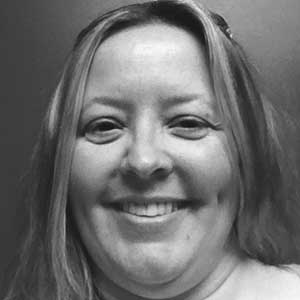 JANET MCKINLEY
REGIONAL DIRECTOR – Central Valley & N. Central California

DIRECTLY SUPPORTING: Sacramento & Central Valley FRC Regionals
More About Janet
Janet has been involved with FIRST since 2006, when her daughter joined FRC Team 692, The Fembots of St Francis High School, Sacramento.  During that time, she was mentoring many areas of the team and was the head coach for the 2012-2013 season. Janet has volunteered in many positions within the FIRST Family of Programs and served as the Volunteer Coordinator for the Sacramento Regional for 3 years before taking on the Regional Director role.   When she is not involved with FIRST, she serves the people of California in other ways at her "day job" providing technical support for the Enterprise Testing Office in the Employment Development Department. In her free time, when not hanging out with her husband and black lab, she continues to volunteer and helps mentor a local FRC team.
More About Velma
Velma comes to FIRST with a background as a Career and Technical Education Teacher, having taught Computer Repair and Maintenance, Cisco Networking, Computer Aided Design (CAD), Introduction to Engineering, Manufacturing technologies and, for six years, Robotics.  Her students at Ventura High School in Ventura, California, talked her into starting an FRC Robotics team in 2011 and Team 3925, Circuit of Life was born.  Since that time, she and her students have been instrumental in starting 10 FRC Teams, 2 FLL Teams in Ventura County as well as developing and hosting the Ventura Regional.  The fundamentals of FIRST are a passion for Velma as she has seen, firsthand, the benefit FIRST has had on her students.
In 2016, Velma was hired as a FIRST Senior Mentor, mentoring and growing teams throughout Southern California and, after retiring from teaching, came onboard as a Southern California FIRST Regional Director in 2018.  She loves  everything about the FIRST program, especially the fact that it is not just about the robot, it's corporate America and all team members are exposed to authentic skills that can be used in their future careers.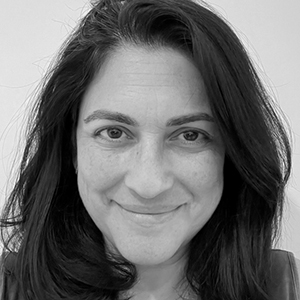 DEBORAH DRAGON
REGIONAL DIRECTOR – Orange Co., Los Angeles, Inland Empire
DIRECTLY SUPPORTING: 
Orange County & Los Angeles FRC Regionals
More about Deborah
Deborah has been involved with FIRST since her oldest child was invited to join a community-based FTC team. She subsequently worked to bring FIRST to her children's school, establishing two FTC teams – the school's first formal robotics program.
Deborah comes to FIRST with more than 20 years' experience in communications, public affairs, strategic planning and development, working with a wide range of corporations, cities, government agencies and nonprofits. She is also an entrepreneur, having started and run an artisanal baked goods and confections business, and an active volunteer and leader in a variety of organizations in her community.
She is excited to bring her communications, development and volunteer management skills to FIRST. When she's not working, she loves experimenting in the kitchen, and spending time at the beach with her family.
FIRST TECH CHALLENGE PARTNERS
FIRST LEGO LEAGUE CHALLENGE PARTNERS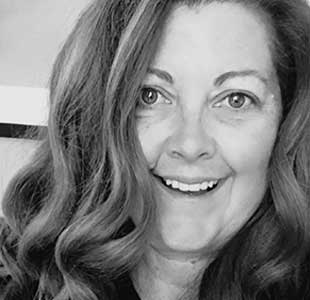 CATHY SCHULZ
PROGRAM DELIVERY PARTNER – FLL, CALIFORNIA SOUTHERN
More About Cathy
Cathy became involved with FIRST programs when her son joined FRC Team 1538 for the 2010 season. Wanting to become involved with the team she took over mentoring the Business department and Community Outreach including becoming the FIRST LEGO League Tournament Director.
After several years of volunteering Cathy became the Head Project Judge for Southern California Roboitics League as well as helping to organize FLL Championships and other events held at LEGOLAND California. Cathy works full time teaching kindergarten planting that seed of curiosity.
PAUL KASS
PROGRAM DELIVERY PARTNER – FLL, CALIFORNIA SOUTHERN
More About Paul
Paul is a middle school math teacher that fell into the world of FIRST in 2003 when some former students asked him to be the adviser for a new LEGO Robotics club. After agreeing, Paul found himself getting more and more involved with FIRST LEGO League.
Paul started running different tournaments, volunteering as a judge and referee, presenting at coach trainings, running summer programs, creating and organizing Spring Showdown and finally becoming the Head Referee for So Cal.
When the opportunity presented itself to become a Program Delivery Partner, it was an obvious choice to accept and give back to this amazing organization.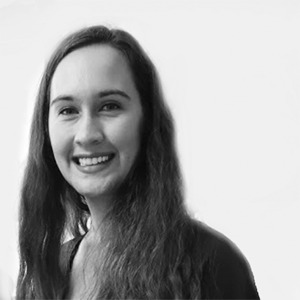 SARAH RODRIGUEZ
PROGRAM DELIVERY PARTNER – FLL, CALIFORNIA SOUTHERN
More About Sarah
Sarah is a FIRST Alumni from Mira Mesa High's FIRST Team 1372 Lambda Cubed, who returned to the team as a alternate head coach in 2009. She then obtained her Bachelor's of Science and Applied Arts in Computer Science degree at SDSU in 2010.
After 3 seasons with Lambda Cubed, Sarah joined Poway High's FIRST Team 1622 Spyder in 2012 as a Programming Mentor and helping other parts of the team when needed. Also in 2012, she began pursuing her programming dream at TechFlow, Inc. and now is a Senior Application Developer and heads their employee event committee.
Sarah began volunteering for FIRST LEGO League as a Robot Design Judge amd over the years, she's supported many additional roles since, including Core Values Judge, Head Judge for Poway's Qualifying Tournament and a Head Robot Design Judge.
In 2018, she moved up to Judge Advisor for Southern Californian FIRST LEGO League Robotics. In 2020, Sarah stepped up to become a FIRST LEGO League Partner for Southern California. Sarah has always advocates for more women in STEM and leads by example to show future STEM women it can be done.
LAYNE KIRK
PROGRAM DELIVERY PARTNER – FLL, CENTRAL VALLEY
More About Layne
Layne has been involved with FIRST since 2013. She coached multiple teams, alongside her husband, through 8 seasons of FIRST LEGO League Challenge (for their 3 children) before becoming a Program Delivery Partner in 2021.
She also brought FIRST LEGO League Explore to her school site in 2016 and coached for 2 seasons. In 2018 she and a team of FIRST LEGO League Challenge coaches started a local junior high's first FIRST Tech Challenge team (FTC 14323 Half-Wit Hatchlings); she and the coaching team now coach 2 FTC teams at the school (adding FTC 17094 E.G.G. in 2019).
Layne coordinates FIRST programs at two school sites and finds great joy in giving as many students as possible a FIRST experience. All three of her children are still on FIRST teams (FTC and FRC) and have gained invaluable life experience through their time in FIRST; it is truly a big part of the entire family. When not "doing robotics," Layne enjoys being a longtime leader for Boy Scouts of America, photography, graphic design, and time with family (including Twinkie, the pug).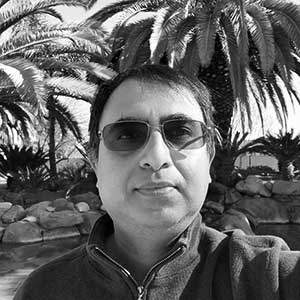 SANTANU BANERJEE
PROGRAM DELIVERY PARTNER – FLL, CENTRAL VALLEY
More About Santanu
​Santanu is passionate about core education and STEM. From his personal and life experience, he learned about the importance of building a solid foundational level of understanding of science and technology and how it can empower an individual to pursue on a path of innovation and solve problems.
Santanu's involvement with FIRST started more than a decade ago as a dad/coach and then continued growing into more active roles in FIRST program development and implementation in Central California. Santanu believes that there is no substitute to learning especially in the current age of open and global market which is getting increasingly competitive. He believes in FIRST values and principles and hopes that his effort with the FIRST programs will facilitate early stem exposure for the region, which would translate into a bit more fuel for the great mission of FIRST.
Santanu is an IT professional. He holds a Master's degree in computer Science and over 25+ years of experience in the Computer Software industry.  He has served in technical and leadership roles in various software development and IT organizations. The companies/institutions where he served includes Compaq, HP, BancTec, Famous, Fresno State and Robert Half. During the span of his career, Santanu has architected and developed enterprise level software systems and solutions, led IT projects and managed teams and organizations. The domain of his expertise spans over a broad range including core computer systems, application software framework and integration, ERP software, higher-education and Talent solutions.
In his current job as IT-Dev manager at Robert Half International, he leads a team and responsible for corporate payroll system and enterprise time management system development. Besides his IT professional career, Santanu serves as a Computer Science Lecturer at Fresno State University and in the past, he served on various local government boards and non-profit committees. 
SENIOR MENTORS
Senior Mentors support teams, mentors, and coaches within their geographic area. They also recruit and expand FIRST program through outreach events, expositions, and demonstrations.
MARK LAMPERT
SENIOR MENTOR – Los Angeles, Ventura, Santa Barbara, San Luis Obispo
More About Mark
I am Mark Lampert. My undergraduate degree came from California Polytechnic State University of San Luis Obispo, School of Engineering, as an Industrial Technology major. Ten years after my first degree, I went back to school and obtained an MBA in Business Management from Pepperdine University. I am currently in year 3 of obtaining a Doctorate degree in Instructional Technology and Distance Education (ITDE) from Nova Southeastern University.
Other than being a FIRST Senior Mentor, I've had two main professions during my career, a college professor in Business and Accounting at Woodbury University, and an Engineering Consultant for our U.S. military overseas bases. On the hobby/sports side, I'm an avid ocean sailboat racer. I also like to bike and hike. I travel when there is time and no Pandemic, for work and for pleasure.
OPEN
SENIOR MENTOR – San Diego, Imperial Valley, Orange County
FIONA MCGINNIS
SENIOR MENTOR – Tri-Coastal
More
Fiona is an Electrical Engineering student and FIRST Alum, having been on FRC Team 3512, Spartatronics out of Orcutt, CA which is on the coast above Santa Barbara.  After graduation, she became a mentor for the team and also works with FIRST LEGO League in her area.  She has a passion for FIRST that is contagious and served as the FIRST Robotics Competition MC  for the Hueneme Port, Ventura and Aerospace Valley Regionals last season, trained by our own Blair.