FIRST ROBOTICS COMPETITION REGIONAL DIRECTORS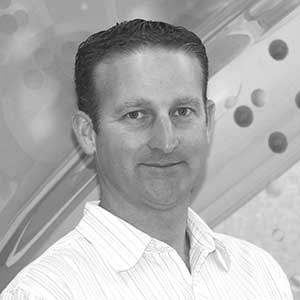 More About Dave
A native San Diegan, David Berggren graduated from the California Maritime Academy with a BS in Marine Engineering Technology and a USCG Engineering License.  After six years of work as a shipboard engineer he started a new career teaching at High Tech High in Point Loma, San Diego.  While at High Tech High, for 15 years, David found his passion for teaching and mentoring youth in engineering and robotics through project-based learning and hands on instruction.  In 2004 he founded FIRST Robotics Team 1538 – The Holy Cows, which he helped build to be an elite team and one that has gained international recognition.
Seeing the amazing impact that the FIRST Robotics program had on his students, David decided to get more involved with the FIRST non-profit organization, in addition to teaching.  He supported FIRST in the role of Senior Mentor, Asst. Regional Director and then Regional Director for 9 years.
Then in the Summer of 2017, David was asked to continue his dedication and commitment to growing FIRST in a full-time position as the Senior Regional Director for California, with oversight of all programs throughout the state.  With this incredible opportunity he decided to leave the classroom and dedicate all his time to getting more students in the state involved in FIRST.  David is passionate about inspiring our youth to not only explore the STEM fields but also strive to be positive members of the community and he feels very strongly that FIRST is one of the best programs to allow students to do this.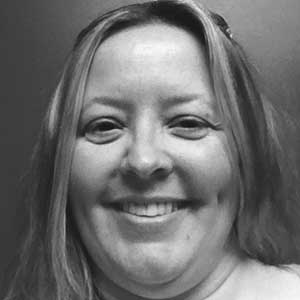 JANET MCKINLEY
REGIONAL DIRECTOR – Central Valley & N. Central California

DIRECTLY SUPPORTING: Sacramento & Central Valley FRC Regionals
More About Janet
Janet has been involved with FIRST since 2006, when her daughter joined FRC Team 692, The Fembots of St Francis High School, Sacramento.  During that time, she was mentoring many areas of the team and was the head coach for the 2012-2013 season. Janet has volunteered in many positions within the FIRST Family of Programs and served as the Volunteer Coordinator for the Sacramento Regional for 3 years before taking on the Regional Director role.   When she is not involved with FIRST, she serves the people of California in other ways at her "day job" providing technical support for the Enterprise Testing Office in the Employment Development Department. In her free time, when not hanging out with her husband and black lab, she continues to volunteer and helps mentor a local FRC team.
OPEN
REGIONAL DIRECTOR – Orange Co., Los Angeles, Inland Empire
DIRECTLY SUPPORTING: Orange County & Los Angeles FRC Regionals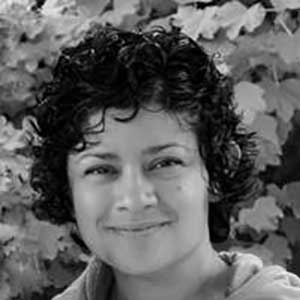 More About Theresa
Theresa's 20+ year tech career spans from manufacturing automation of medical devices to healthcare services supporting patients and families.  While at Johnson & Johnson, she delivered large system implementations and managed complex international projects and teams.  While working in start-ups, Theresa has held Operations roles to lead partner development, customer services, training and support while cultivating strong client relationships.
Theresa's accomplishments were made possible because of a STEM program she participated in as a child.  This guided per path to earn a B.S. in Electrical Engineering from Western Michigan University and later a M.S. in Health Informatics from Northwestern University.  Theresa truly understands the benefits of early STEM exposure and brings this passion, her engineering background and entrepreneurial spirit to FIRST.
More About Velma
Velma comes to FIRST with a background as a Career and Technical Education Teacher, having taught Computer Repair and Maintenance, Cisco Networking, Computer Aided Design (CAD), Introduction to Engineering, Manufacturing technologies and, for six years, Robotics.  Her students at Ventura High School in Ventura, California, talked her into starting an FRC Robotics team in 2011 and Team 3925, Circuit of Life was born.  Since that time, she and her students have been instrumental in starting 10 FRC Teams, 2 FLL Teams in Ventura County as well as developing and hosting the Ventura Regional.  The fundamentals of FIRST are a passion for Velma as she has seen, firsthand, the benefit FIRST has had on her students.
In 2016, Velma was hired as a FIRST Senior Mentor, mentoring and growing teams throughout Southern California and, after retiring from teaching, came onboard as a Southern California FIRST Regional Director in 2018.  She loves  everything about the FIRST program, especially the fact that it is not just about the robot, it's corporate America and all team members are exposed to authentic skills that can be used in their future careers.
FIRST TECH CHALLENGE PARTNERS
FIRST LEGO LEAGUE CHALLENGE PARTNERS
FIRST LEGO LEAGUE EXPLORE PARTNERS
SENIOR MENTORS
Senior Mentors support teams, mentors, and coaches within their geographic area. They also recruit and expand FIRST program through outreach events, expositions, and demonstrations.
Inland Empire, Los Angeles, Kern