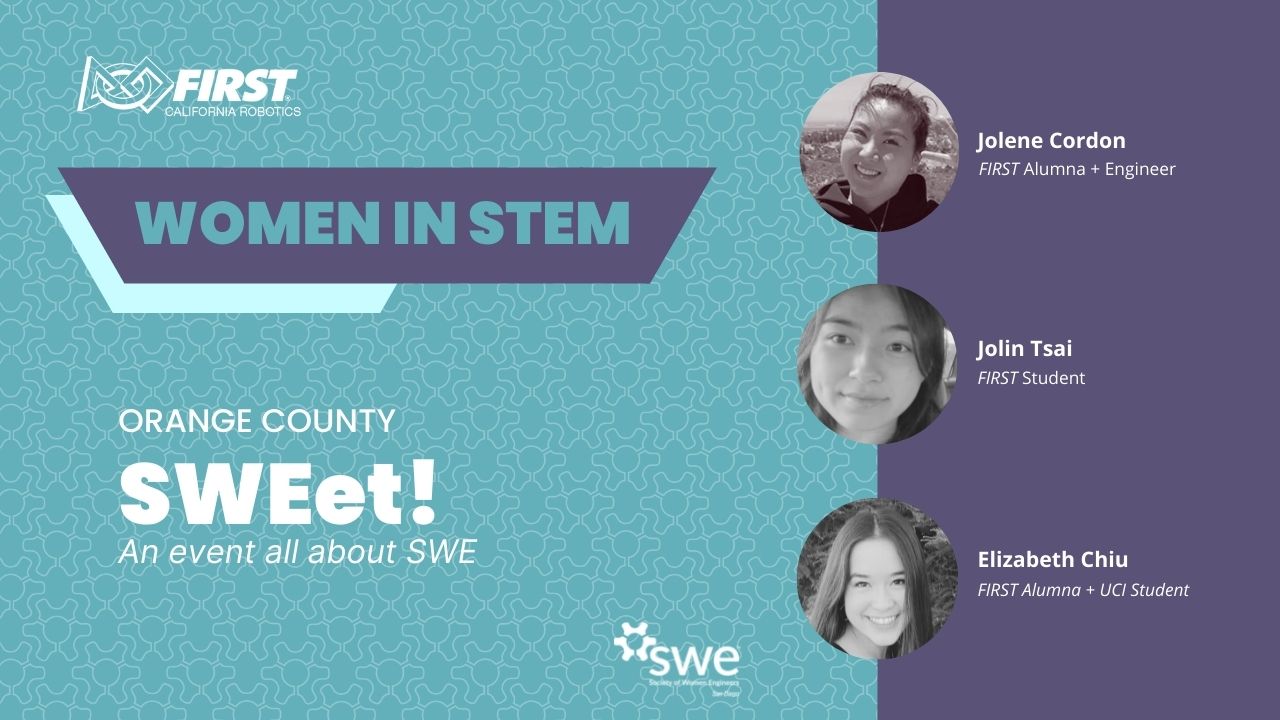 On International Women's Day, March 8, 2022, FIRST California and SWE Orange County joined forces to share stories about how being a SWE member could help you reach your full potential along your STEM journey.
Attendees heard from a current FIRST student and FIRST alumnae who are SWE members – each at a different phase in their STEM journey: high school, college, and professional. They shared their engineering journeys, how they got involved with SWE and valuable resources like scholarship opportunities.
From high school to engineering professional, SWE has the resources for you!
Resources from the event:
Apply for SWE Scholarship – Orange County
Apply for SWE Scholarship – Global
 Join or Start a SWEnext Section