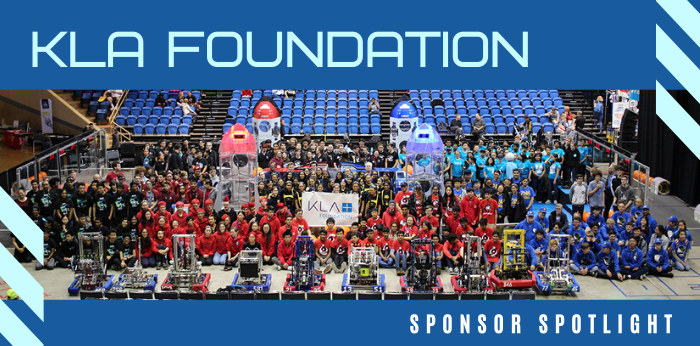 FIRST California would like to thank KLA for their impact on our robotics community through their generosity of time, donation, and endless passion. From raw wafers to next-generation microchips to world-altering technologies, KLA enables what's next, including enabling tomorrow's workforce through FIRST.  KLA is a generous sponsor of FIRST events and teams mentored by KLA employees at their offices in California, Michigan and New York.
FIRST Alumni reflect on their FIRST experience and careers at KLA.
 "FIRST introduced me to the engineering design process, good engineering principles, and working in multidisciplinary teams. Those experiences and interpersonal skills translate directly into my day-to-day work. As an alumni mentor, I strive to prepare today's students much as I was mentored, by inspiring and enabling learning and curiosity. Also, I try to bring real-world best practices and experiences into the classroom so that the students can see how their work relates to industry."
Christopher Loos
FIRST alumnus and Mechanical Design Engineer at KLA 
 "I felt like a welcomed team member (regardless of my skillset) and realized that the FIRST community really emphasized the value of inclusivity—and lived up to it. I love that there are so many opportunities available to someone who joins a Robotics Club – marketing, art, communications, engineering, etc. Just because someone isn't interested in engineering doesn't mean that robotics isn't for them!  A FIRST robotics team really is a microcosm of the high-tech workforce." 
Nicole Speciale
FIRST alumna and Communications Specialist at KLA
Check out the video below that Nicole created for KLA to celebrate FIRST Robotics Competition team accomplishments during this challenging year.
We keep looking ahead with KLA and are thankful for their support in inspiring a new generation of technology innovators and leaders!