FIRST Robotics Competition
AEROSPACE VALLEY REGIONAL
April 3-6, 2024 | Lancaster, CA
EASTSIDE HIGH SCHOOL  | 3200 East Ave J 8

The Aerospace Valley Regional
Dubbed a varsity Sport for the Mind,™ FIRST Robotics Competition (FRC) combines the excitement of sport with the rigors of science and technology.
Under strict rules, limited resources, and time limits, teams of high school students are challenged to raise funds, design a team "brand," hone teamwork skills, and build and program a robot to go head to head against a field of competitors. It's as close to "real world" engineering as a student can get.
The Aerospace Valley Regional is a high-energy, high-tech spectator sporting event where teams, professionals and young people together solve an engineering design problem in an intense and competitive way. The program is life-changing, career-molding and a lot of fun.
Spectators welcome!  Catch the excitement of this intense competition, tour the pits to visit with teams and robots, and cheer on their favorite teams. Admission is free.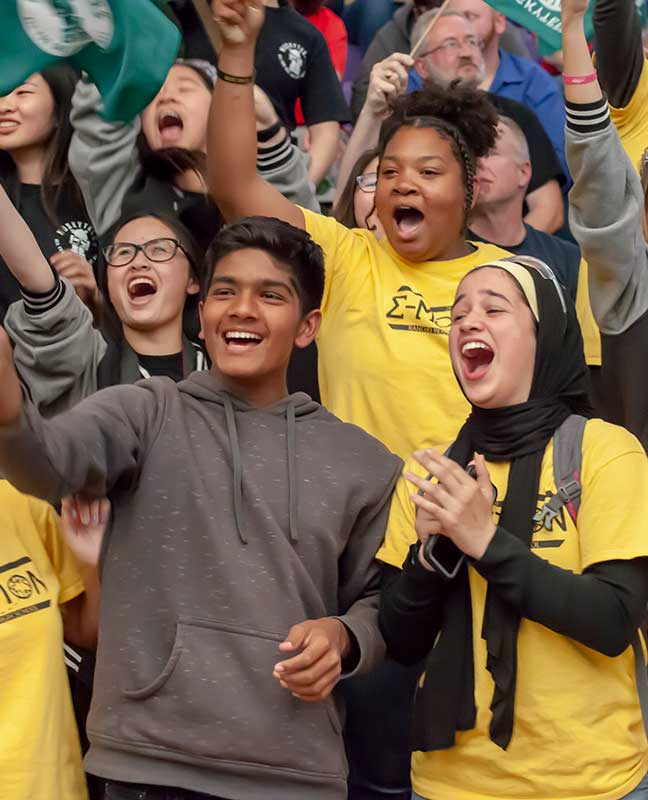 Teams at the Aerospace Valley Regional will vie for regional awards and a spot at the FIRST Championship which will be help in April in Houston, Texas. The competition is part of FIRST, a not-for-profit organization dedicated to inspire young people's interest and participation in science and technology.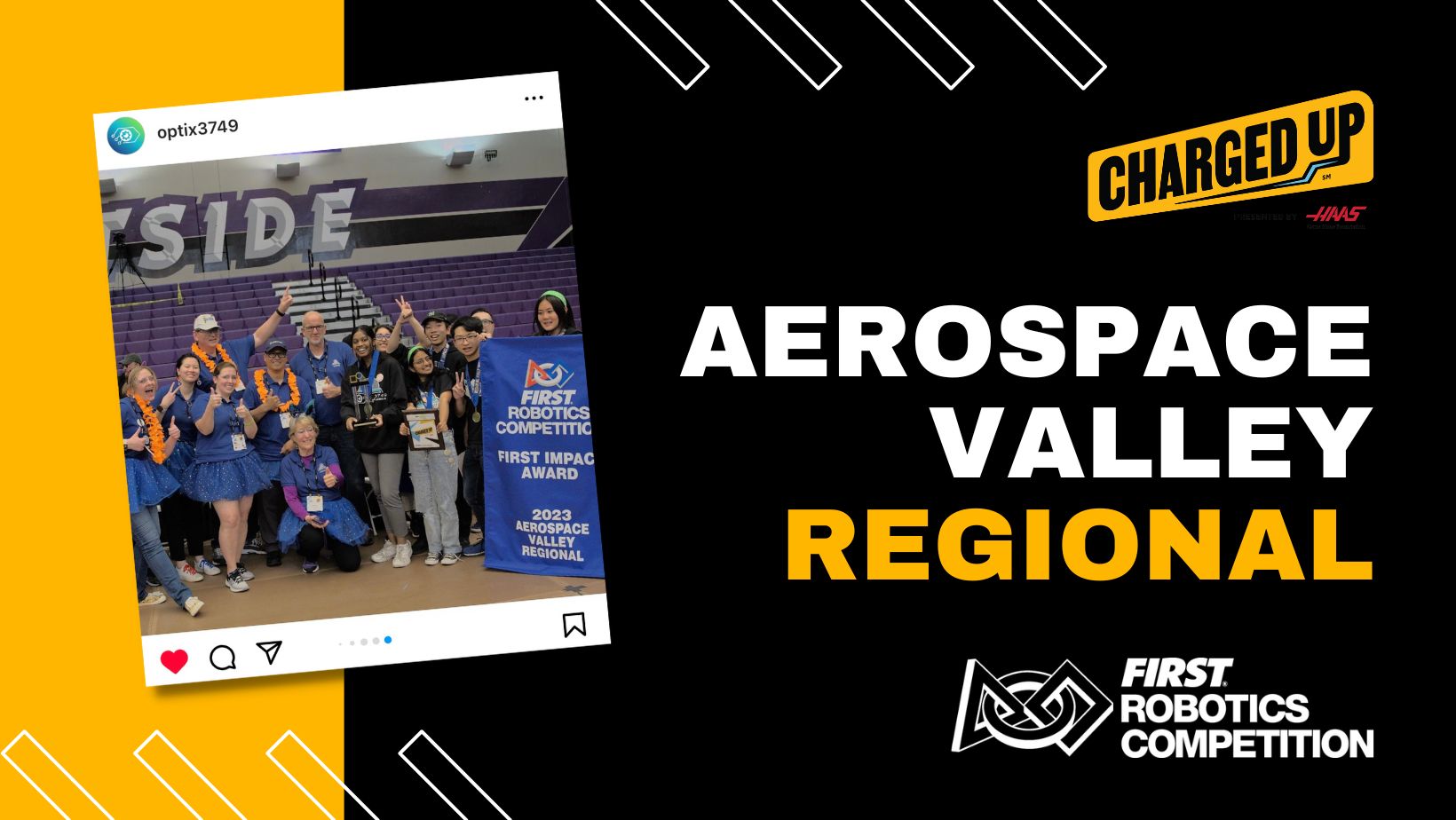 Aerospace Valley Regional celebrated its 6th year of FRC competition at Eastside High School from March 29 - April 1, 2023.  The event was without rain or storm or unforeseen incident.  We hosted 36 teams with one international team from Switzerland.   All in all it...
FIRST IN SHOW presented by Qualcomm
Lights, camera, STEAM! Science, technology, engineering, arts, and math (STEAM) inspire big ideas, bold action – and creativity. Our skills make it possible to create art and experiences that bring us together, entertain us, and move us.
During the 2023-2024 FIRST season, FIRST® IN SHOW℠ presented by Qualcomm, we're shining a spotlight on the role STEM plays in the arts and empowering young people to design and build a world of endless possibilities. The future is a place you will create.
In CRESCENDO℠ presented by Haas, a new challenge debuting January 6, 2024, FIRST® Robotics Competition teams will use their engineering skills and creative power to entertain and move the world.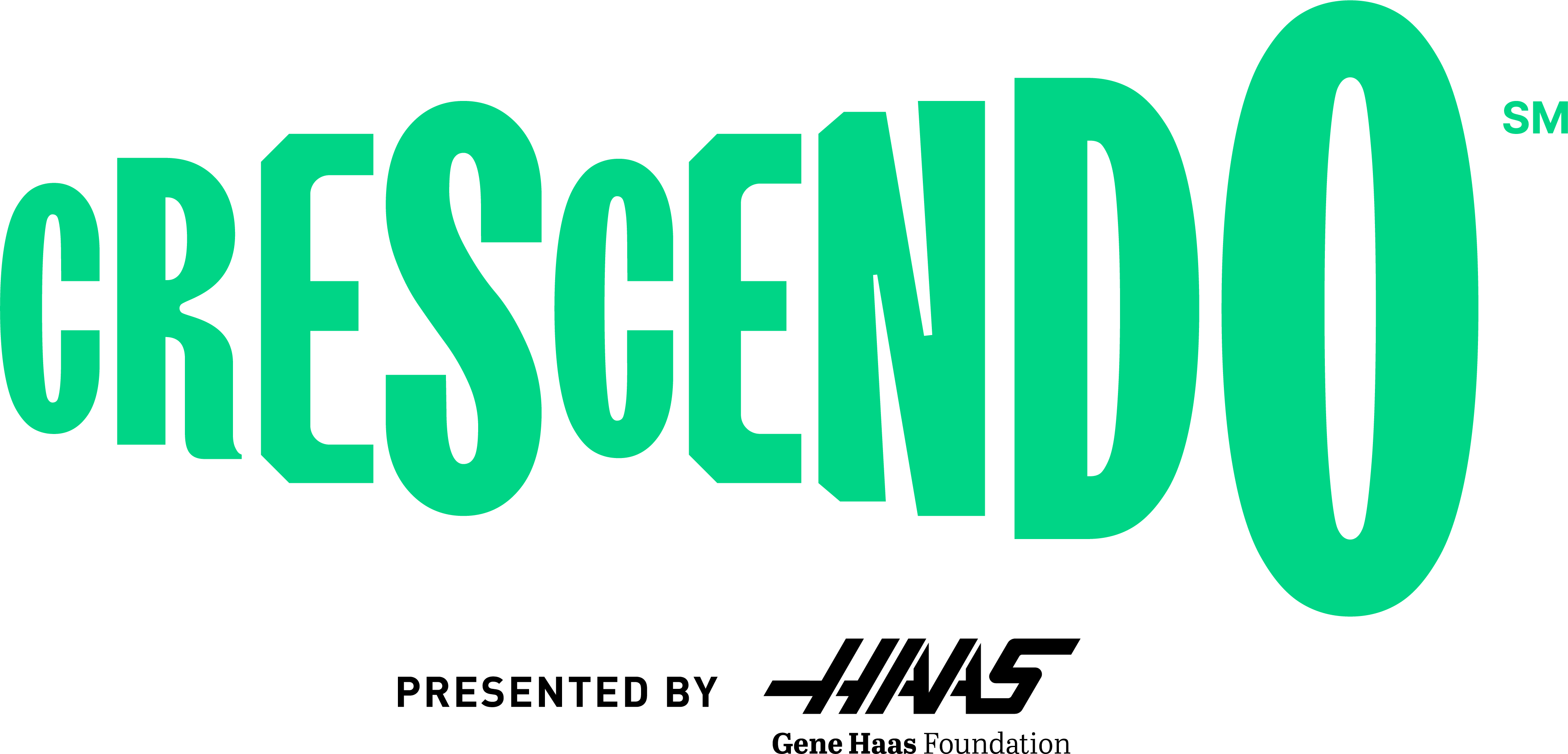 March 1, 2023 –
COVID Policy and Event Entry:
The event will be open to the public this year, and we do not plan to have any COVID restrictions. Masks are absolutely welcome, and teams and spectators should feel perfectly comfortable choosing to wear them.
September 9, 2022 – We are continuing to monitor local public health conditions and are developing plans on how to best support FIRST events across all programs for the 2022 – 2023 Season. This includes the ability to implement modifications such as the use of masks, health screening, event scaling, social distancing, event formatting, and other precautions as determined by local conditions and regulations.
Providing opportunities for hands-on learning and recognizing our teams' incredible accomplishments are key elements to the lasting impact of FIRST. We remain committed to deliver our programs to as many students as possible, as safely as possible.
This space will be updated with more details as the season progresses.
We thank you for your continued support for our mission as we navigate the season together!
Kickoff is January 7, 2023.
Details coming soon.
WAYS TO SPONSOR
Financial Support of Events or Teams, In-kind Donation of Parts, Equipment and/or Facilities,
Student Scholarships,
Student Internships
SUPPORT THE AEROSPACE VALLEY REGIONAL
To support the Aerospace Valley Regional Directly, please get information at the Local AVR Website. 
To discuss FIRST sponsorship opportunities and benefits of corporate sponsorship, please contact FIRST California Senior Regional Director, David Berggren, through the Contact Form at the bottom of this page.
FIRST IS FUELED BY VOLUNTEERS
For 30 years, FIRST® volunteers have fueled the mission by inspiring millions of young people to reach for the stars. You are part of a global support system we've built for students who need a spark of curiosity and encouragement to launch their dreams. Together, we're inspiring the next generation of innovators, technology leaders, and change-makers here on Earth – and beyond.
Volunteer Opportunities!
Non-Technical and Technical Roles Available
EXAMPLES OF ROLES
Field Reset, Volunteer and VIP Check-In Assistants, Practice Field Attendant, Replacement Parts, Crowd Control, and more!
APPLY TO VOLUNTEER
Create an account in the FIRST Dashboard – click here to apply.
Click the Volunteer Registration tab & choose 'Volunteer at an Event'.
Filter events by location/ program and select Aerospace Valley Regional.
Choose up to five roles and apply.
Complete your required youth protection background screening (US & Canada).
You will receive an email from your local event coordinator if you are assigned to a volunteer role.