68 teams, from USA, Puerto Rico, Canada, Mexico, Korea, Japan, India, Australia, New Zealand, Ghana and Zimbabwe landed at LEGOLAND California to compete in the FIRST LEGO League International Open from May 17-19, 2019.
Helping us celebrate this year's space theme, Into Orbit,  NASA Astronaut Dan Bursch joined us for the fun and was impressed with the teams' innovative projects, which were similar to things he explored on the International Space Station.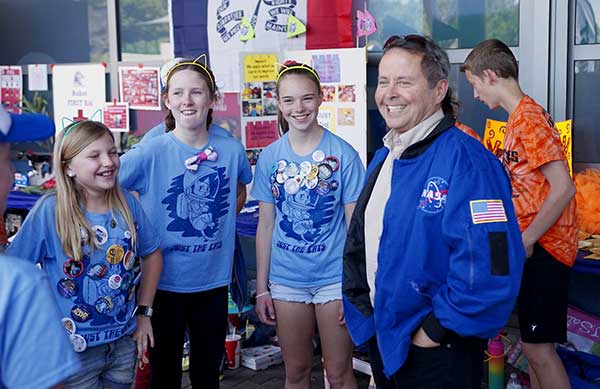 It was an action-packed weekend filled with excitement, discoveries, new friendships, FUN and memories of a lifetime …. plus teams were also able to enjoy the LEGOLAND and Water Park attractions in their "down" time.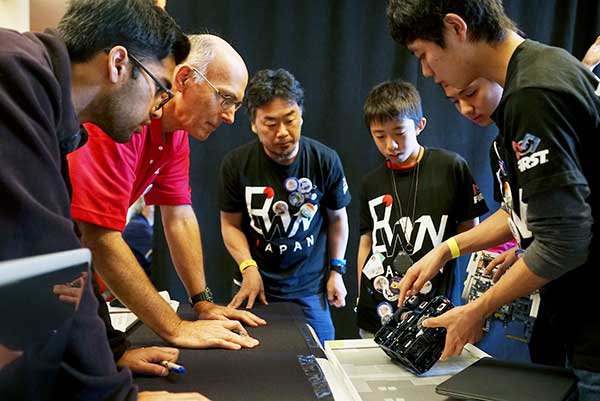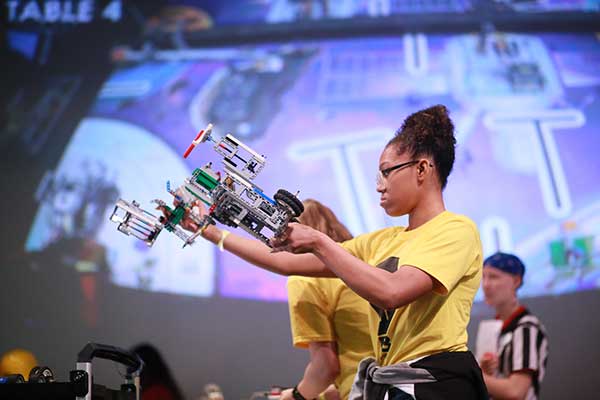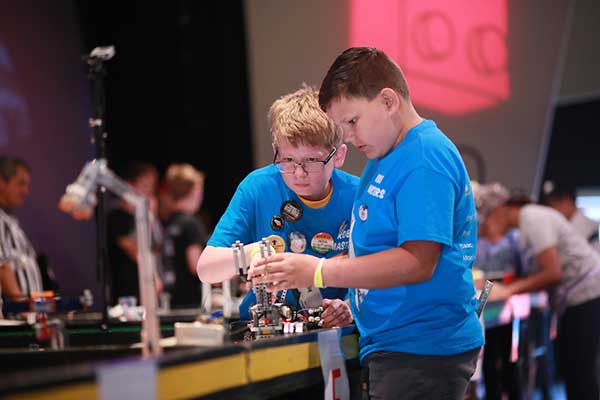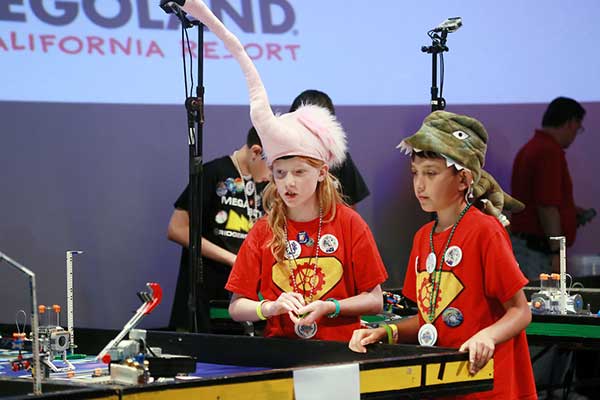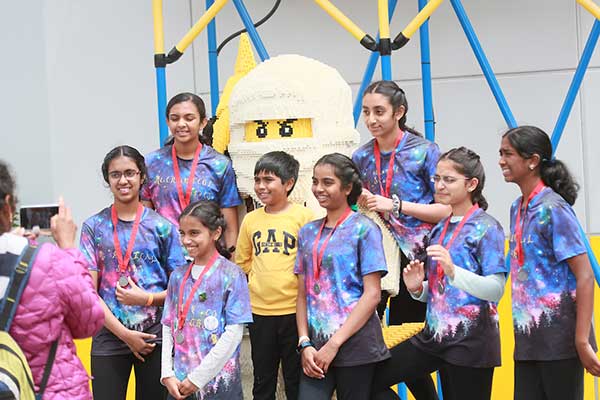 Many thanks go to the 76 volunteers from FIRST Robotics teams, engineers, community members and educators plus the So Cal Robotics League, the local non-profit arm, who provided medals, trophies, meals, polo shirts, photography, VIP escorts, and a Board Dinner to thank our VIPs and leadership team. Without you all, none of this would've been possible!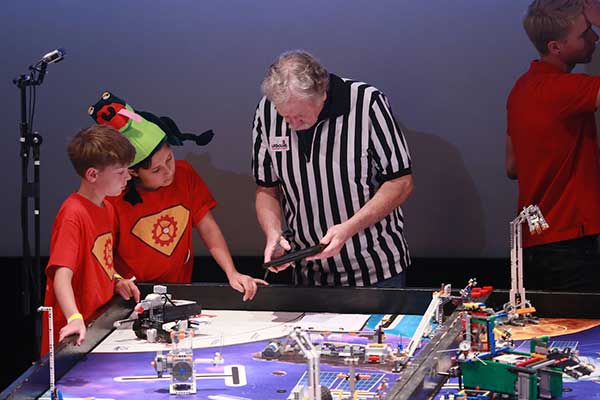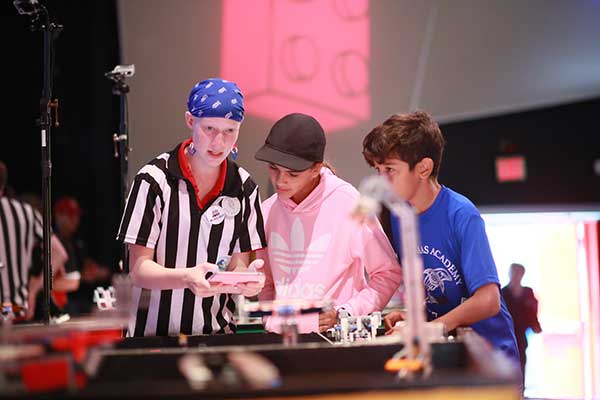 We so are proud of all our teams, and grateful to the coaches, volunteers, and sponsors – Qualcomm and Viasat!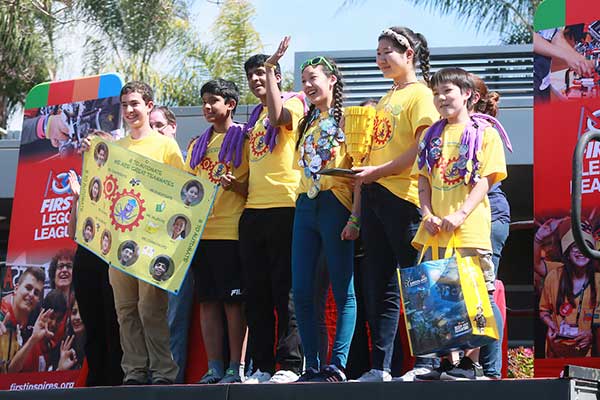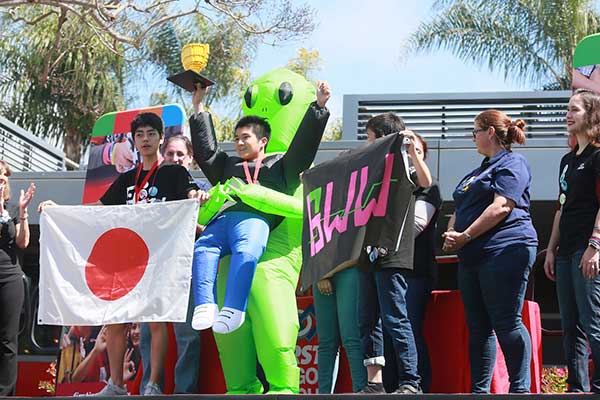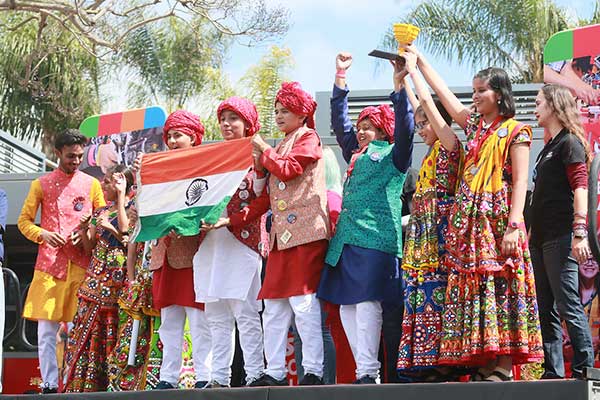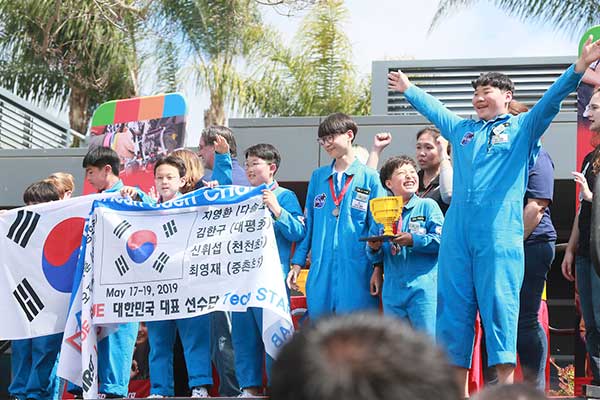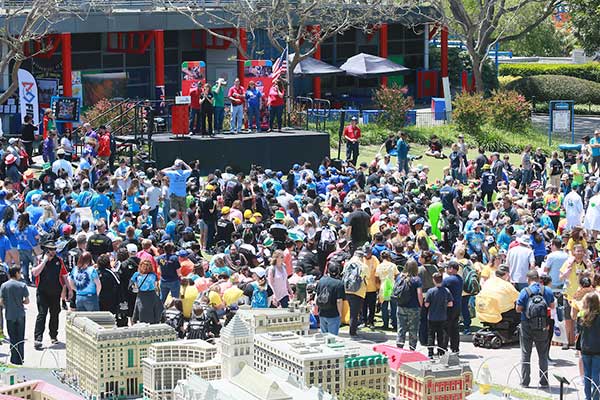 Photo Credit for all photos: Sandy Huffaker Photography.
Thank you Sandy Huffaker for helping tell the story of the weekend with your amazing photography!
This video created by team Narwhal of Ideas commemorates all of the teams who competed over the weekend.


RESULTS
Champion Award: 8 to Automate from Ohio
Champion Award, Runner Up: Tiger Tech Black from Pennsylvania

Robot Performance 1st Place: BWW from Japan
Robot Performance 2nd Place:  8 to Automate from Ohio
Robot Performance 3rd Place: BlockStars from Australia
Robot Performance 4th Place: Scientific Sorcerers from Ohio
Robot Performance 5th Place: The Renaissance from India

Robot Design – Mechanical Design 1st Place: Puzzle from  Korea
Robot Design – Mechanical Design 2nd Place:  STAR LAB from Korea

Robot Design – Programming 1st Place: Gear Gang from Missouri
Robot Design – Programming 2nd Place:  Super Smash Bro Bots from California

Robot Design – Strategy & Innovation 1st Place:  C.A.T.S from Washington
Robot Design – Strategy & Innovation 2nd Place: The Narwhal Of Ideas from South Carolina

Project – Research 1st Place: HashTag from India
Project – Research 2nd Place: Hawkes Bay All Stars from  New Zealand

Project – Presentation 1st Place: Guardians of the Galaxsee from Ontario, Canada
Project – Presentation 2nd Place: RoboWizz from Massachusetts 

Project – Innovative Solution 1st Place: Scientific Sorcerers from Ohio
Project – Innovative Solution 2nd Place:  Honubots from Hawaii

Core Values – Inspiration 1st Place: E3 Strike from Tennessee
Core Values – Inspiration 2nd Place: Salty Circuits from Illinois

Core Values – Teamwork 1st Place: RoboMoose from Texas
Core Values – Teamwork 2nd Place: Mega Bots from New Jersey

Core Values – Gracious Professionalism 1st Place: Project Bucephalus from Australia
Core Values – Gracious Professionalism 2nd Place: Rock-iT from India

Judge's Award: Guardians of the LEGO Galaxy from Oregon
Judge's Award: LEGO Leaders from Nevada
Judge's Award: FIRST FUJISAN voyager from  Japan