The 17th Annual San Diego FIRST Robotics Competition presented by Qualcomm, held March 23-26, 2023, was another great success!  The event featured 50 teams and 1,500+ students from local San Diego high schools plus through other California cities, Switzerland, Turkey and Chinese Taipei. Participants and spectators loved our new venue, the UCSD LionTree Arena!
We began practice day with a Mentor Breakfast to fuel our wonderful mentors with coffee and donuts, introduce them to our local San Diego Mentor Network on Slack and to give them a chance to connect with each other in person.
During opening ceremonies Qualcomm's SVP & CIO, Cisco Sanchez, announced the $10,000 Qualcomm Innovation Grant which was later to be won by Team 4738, Patriobots, from Patrick Henry High. Lieutenant Colonel Adrian A. Zinnerman, from the Air Force, also shared passionate words about his experience and encouraged the participants to continue to pursue their passion for STEM.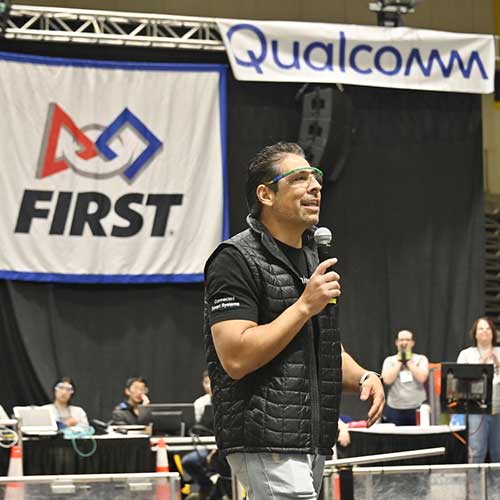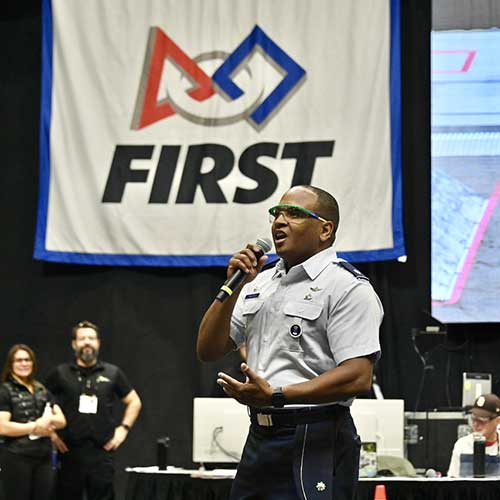 At the competition, three STEM proclamations were presented from the County of San Diego and the State of California –  STEAM California Statewide Observance Day, Commending STEAM Robotics Observance and Honoring Women in STEAM in San Diego County. A big thank you to California Assemblymember Brian Maienschein, San Diego County Supervisor Joel Anderson and Team Spyder for these important recognitions.
It was a full house at the Women in STEM event, with great connections made with STEM professionals from Viasat, Qualcomm, UCSD, The Air Force, General Atomics, Sinopia Bio, Becton Dickinson and Society of Women Engineers. This was an amazing opportunity for women in the field to come together and network with each other. LinkedIn profiles for the STEM professionals can be found here.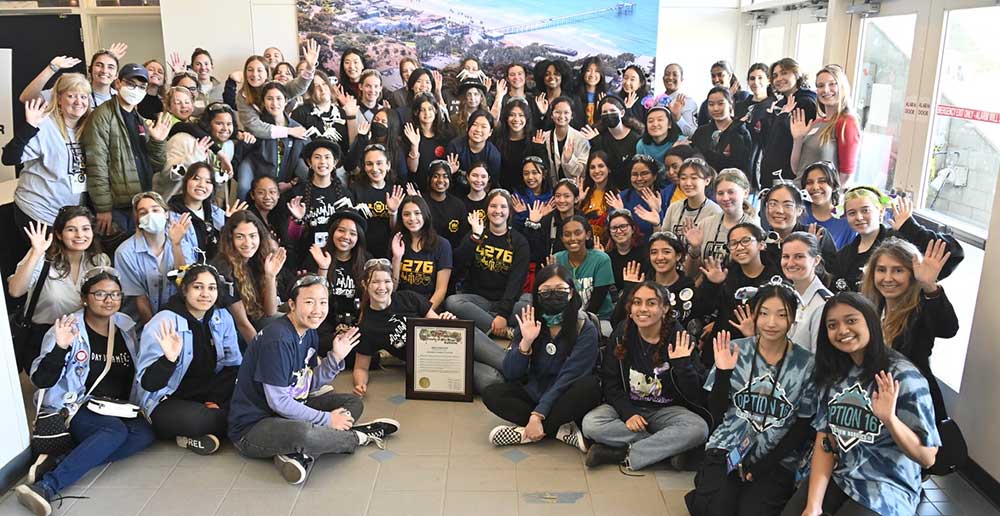 The Alumni Event also had a great turnout with alumni and soon-to-be alumni mixing and mingling then gathering for a fun group photo.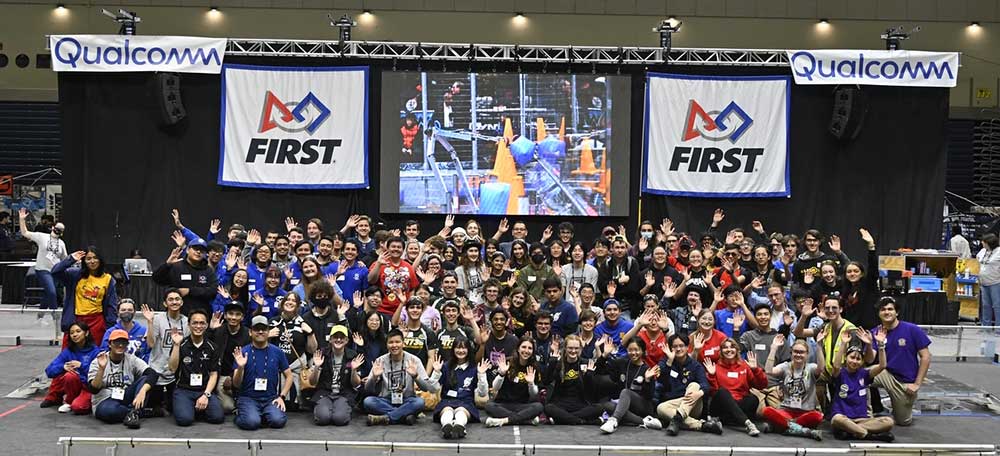 New this year, FIRST California Gracious Professional pins were awarded to participants, volunteers and mentors who were "caught in the act" of being a gracious professional. And speaking of gracious professionals, we were also honored to have a visit from UCSD Chancellor Khosla and Dr. Paul E. Jacobs (FIRST Board of Directors)!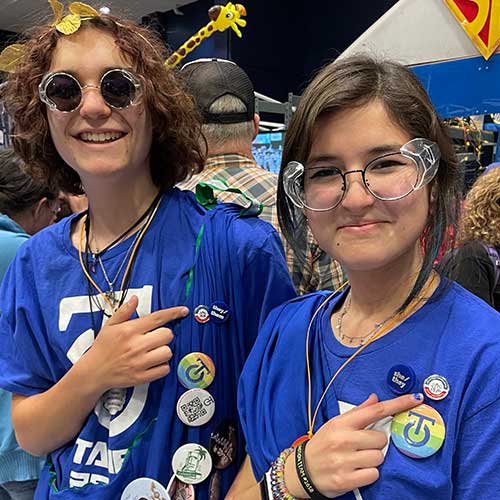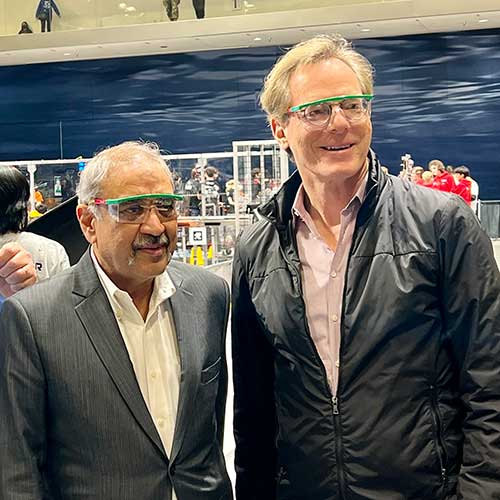 Instagram Highlights
Don't Miss Out on the Best Moments of San Diego. Watch @sdfirstrobotics Instagram Highlight Tab!