Congratulations to the 54 Teams PLUS all the Mentors, Volunteers, Sponsors, Friends and Family members who participated in the San Diego FIRST Robotics Regional Competition presented by Qualcomm from March 17-20, 2022.
In addition to the excitement of of competition and being back together again in person, we also enjoyed these added highlights during the event:
Rashmi Tripathi, Director of Engineering at Qualcomm, announced the $10,000 Qualcomm Innovations grant.

"San Diego County STEAM Robotics Observance Day" proclamation was presented by Mario Nakawatse, Community Outreach Coordinator for SD Supervisor Joel Anderson.
The San Diego Society of Women Engineers president, Kelly Kloster Hon, met with students to share STEM opportunities.
You can find photos from the event here. A big THANK YOU to Tom Lafleur for capturing these great moments! 
Plus – you can find many more memories captured on Instagram at @sdfirstrobotics and in our highlights tab from the event.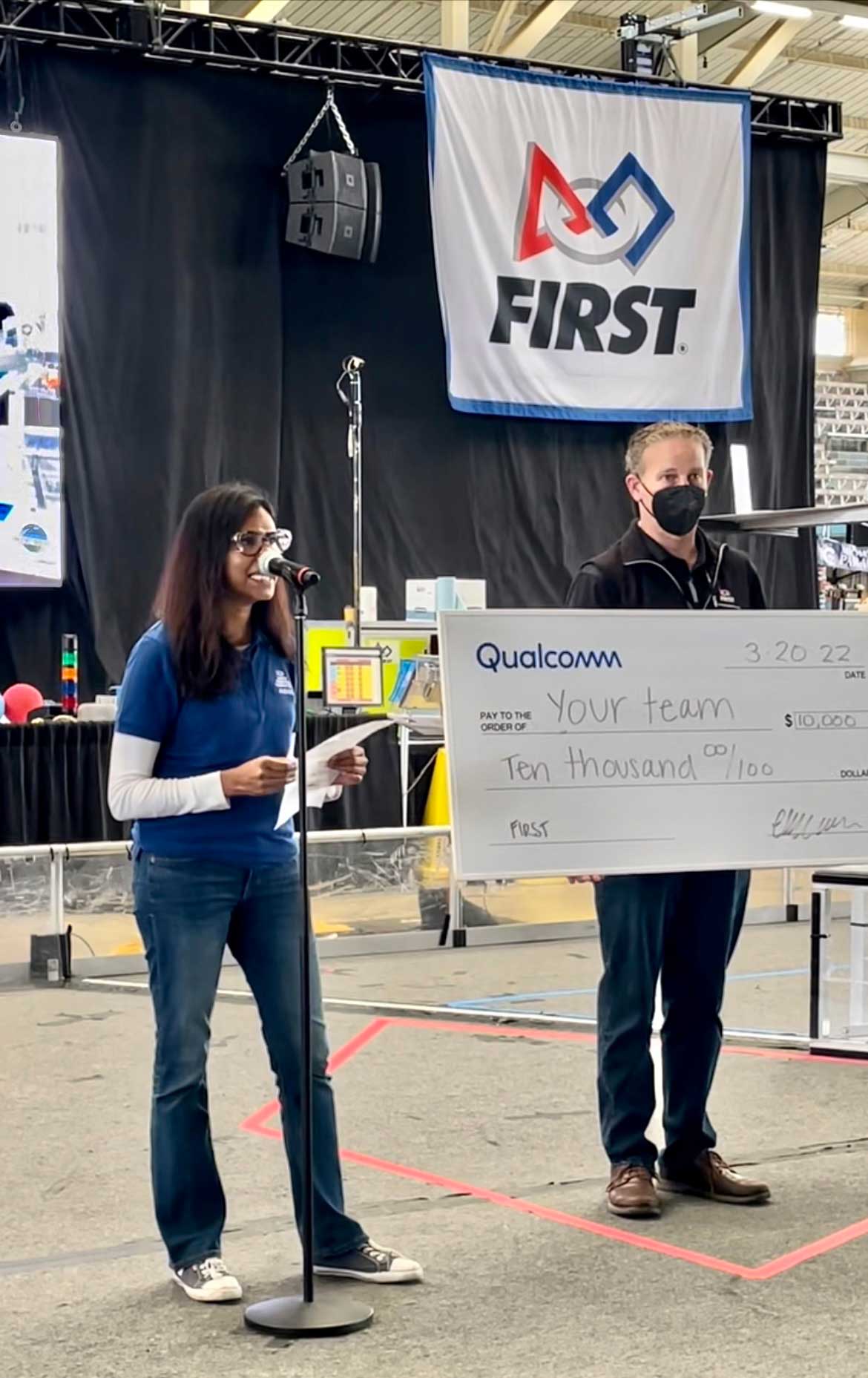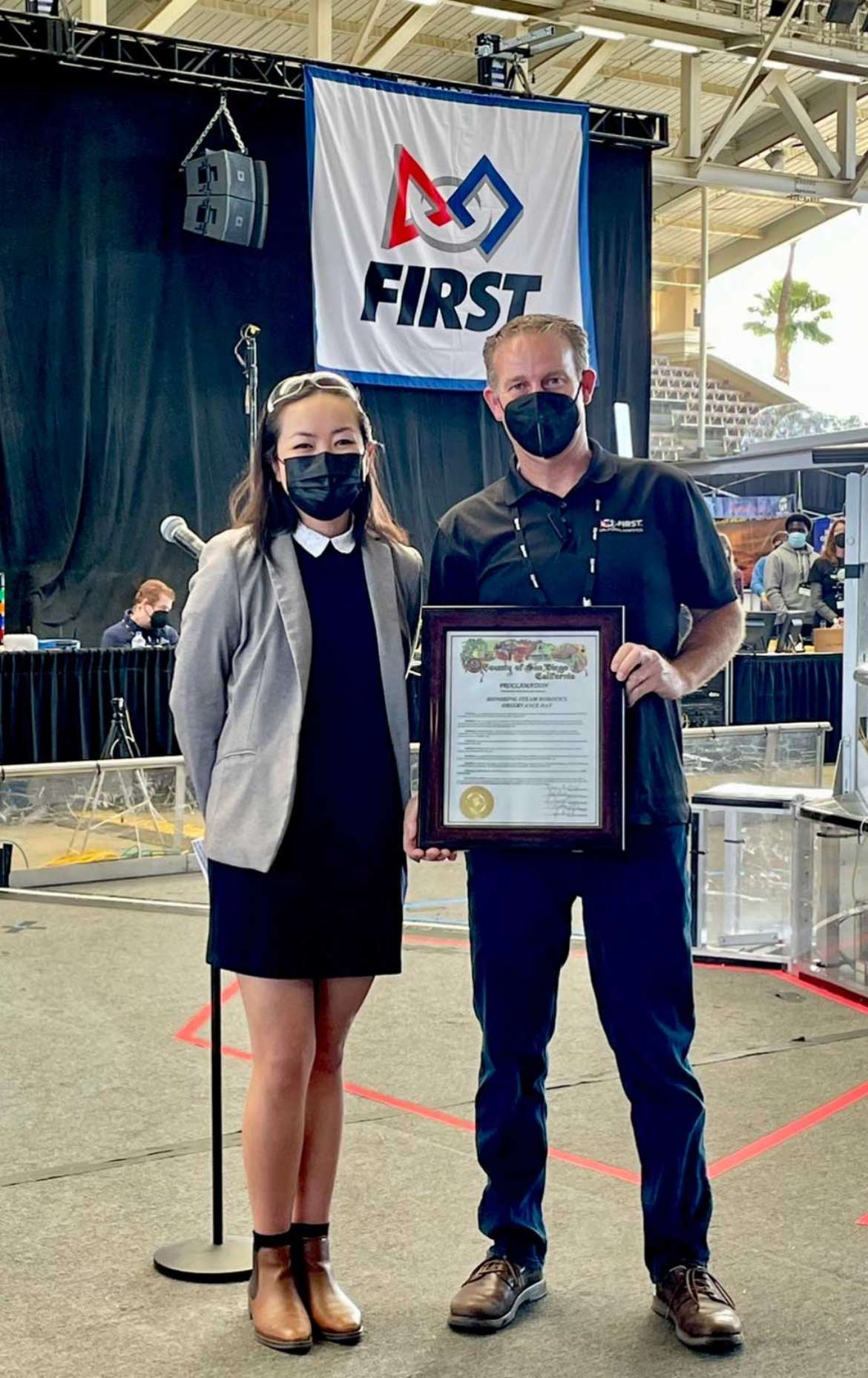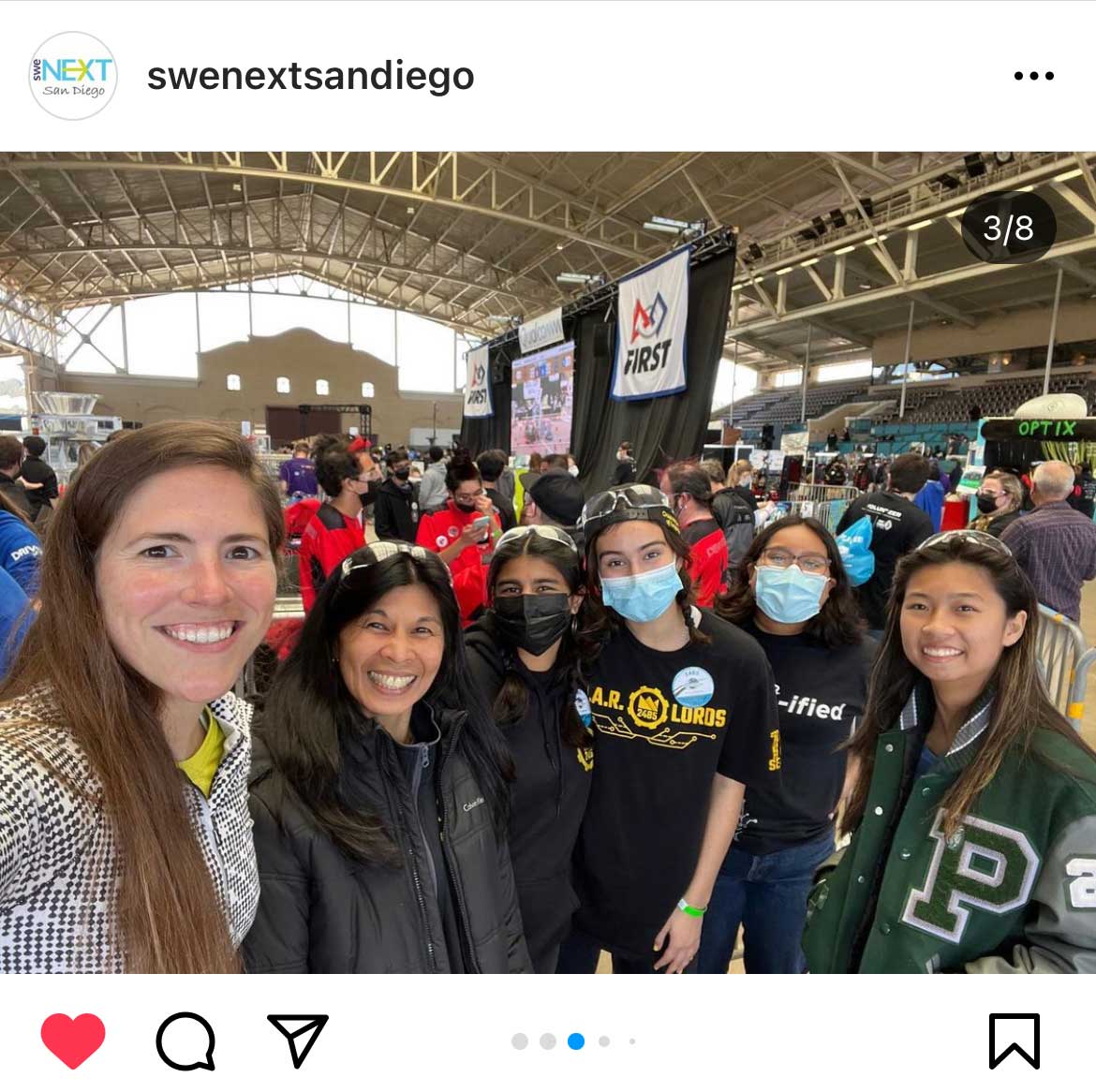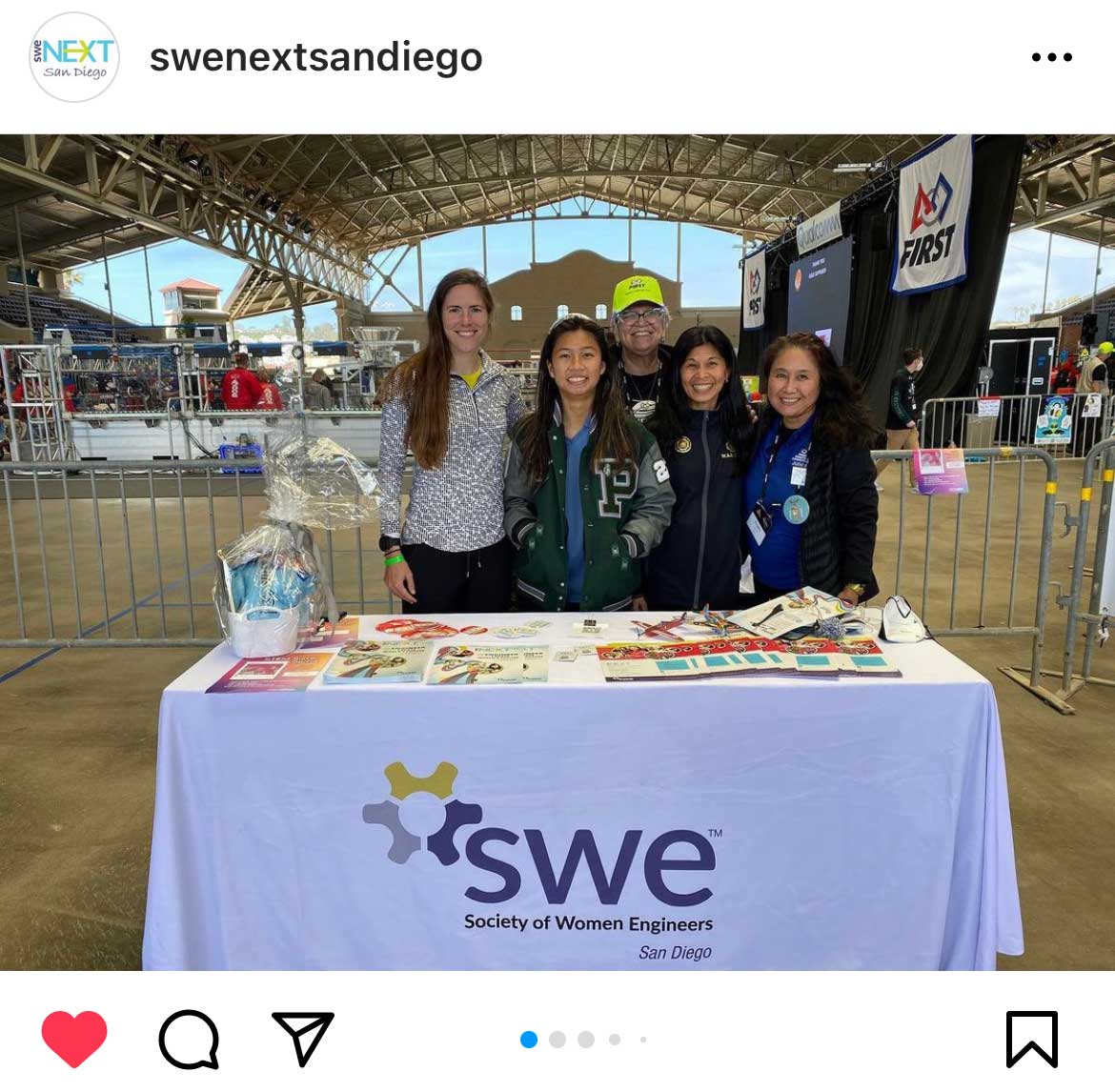 TEAMS ADVANCING TO CHAMPIONSHIPS IN HOUSTON!
The following teams and individuals earned top honors at the San Diego Regional and earned their way to compete at the FIRST Championships in Houston, April 20-23, 2022.
Regional Chairman's
The Chairman's Award represents the true spirit of FIRST.  It honors the team that best serves as a model for other teams to emulate and that embodies the goals of FIRST.  It remains FIRST's most prestigious team award.  The Chairman's Award is presented to the team judged to have the most significant measurable impact of its partnerships among its participants, school, and community over a sustained period, not just a single build season or school year. The winner is able to demonstrate progress towards FIRST's mission of transforming our culture.  The recipient will be invited to the FIRST Championship where it will compete for the Chairman's Award against the winners from all the other qualifying events.
Engineering Inspiration
The Engineering Inspiration Award celebrates outstanding success in advancing respect and appreciation for engineering within a team's school and community.  This team will advance to the Championships and receive a $5000 NASA grant toward registration.
Regional Winners
Dean's List Finalist
In an effort to recognize the leadership and dedication of FIRST's most outstanding FRC students, the Kamen family sponsors an award for selected top students known as the FIRST Dean's List. This award celebrates a student's outstanding leadership and effectiveness in advancing respect and appreciation for engineering and engineers, both within their school, as well as their community. FIRST Dean's List Finalists will compete at the championship for the FIRST Dean's List.
Audrey Crockett from Team 2485

Shreya Goel from Team 3128
Woodie Flowers
Sarah Rodriguez from 1622
Additional Awards
Congratulations to the Teams and individuals that earned the remaining awards at the San Diego Regional! See the list here.
Support
An immense THANK YOU to all the sponsors, mentors and volunteers who contributed to this very successful Regional.
We hope you too had a memorable experience at the San Diego Regional!