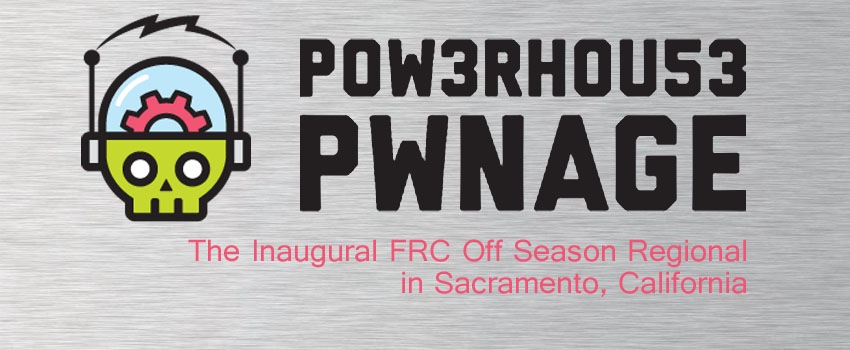 The Powerhouse Science Center, along with a grant from Intel, sponsored the first Sacramento area off-season FRC competition at Pleasant Grove High School in Elk Grove. cheap iphone xs case Powerhouse Pwnage took place on Saturday, September 14, 2013 and featured 23 robots playing the 2013 FRC game, Ultimate Ascent. iphone 7 case for sale A couple of teams brought two robots to play the game and one team even brought 3 robots! Besides getting to play last years game again, many teams used this opportunity to introduce FIRST to incoming freshman and other new team members, and to try out new drive teams for the 2014 season. iphone 7 case for sale

There were several guest speakers, including Kristen Beck who talked about her experience as a female in the tech industry. Kristen runs a program at UC Davis called Girls Who Code, a national program that aims to close the gender gap in computer science. Many of this summer's participants were at the competition with their teams. cheap iphone xs case One of the highlights and unique things about this competition was the Chicks-n-Charge exhibition matches which featured all-female drive teams. It was quite exciting and definitely not the last you will see of an all-girls drive team challenge.
Probably the most impressive to me would be the level of energy all day long. iphone 7 case Everyone seemed to be having a great time, from the students and spectators, to the organizers and volunteers, even some members of a new 2014 rookie team! Congratulations to the winning alliance: Team 1678, Citrus Circuits; Team 9973 (Team 973 #2), Greybots; and Team 9859 (Team 3859 #2), Wolfpack. Thanks to Citrus Circuits, you can watch the Elimination Matches from Powerhouse Pwnage here. Much thanks and kudos go out to the small handful of students (yes, students) that did a majority of the planning for this event and the absolutely tireless dedication of some amazing FIRST Volunteers that helped bring this competition to the Sacramento area. outlet iphone 8 case Here's a list of the other California off-season FRC events in 2013:
I am already looking forward to next year! — Janet McKinley, NorCal FRC Asst.