Over a span of two exciting days, 112 teams and over 1,100 students ages 9-14 descended upon LEGOLAND California to demonstrate their problem-solving skills, creative thinking, teamwork, competitive play, sportsmanship, and sense of community. cheap iphone 8 case online With STEM celebrities on hand, unusually soggy weather and the air electrified with the buzzing brains and effort from teams throughout Southern California, it turned out to be quite an eventful and memorable weekend.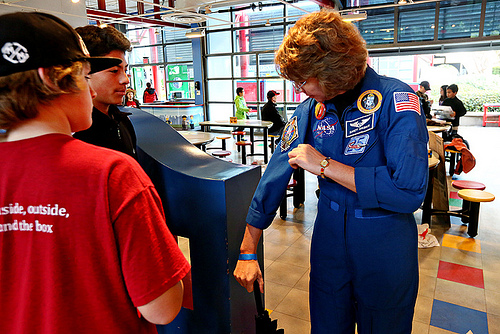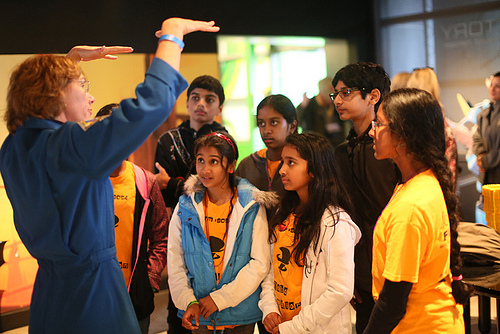 Former NASA astronaut and STEM advocate, Dr. Sandy Magnus, helped to inspire students on Saturday with great words of encouragemnet and also by connecting with individual students and teams throughout the day. In an informal meet and greet with teams, she shared how her interest in STEM lead her to become an astronaut and what is was like to fly in space and live on the ISS. Dr. Magnus also spent her time observing presentations and engaging students one on one to hear about their team's project. When describing her impression of the event, Dr. Magnus told American Institute of Aeronautics and Astronautics, "This was my first chance to experience a FIRST LEGO League competition. It was an amazing event and what impressed me was how engaged and excited the young competitors were. I also had the opportunity to meet many dedicated volunteers and mentors. These competitions are making a big impact on our youth and propagating the excitement about engineering, teamwork, and problem solving. It was great to be a part of it!" Her enthusiasm and high regard for the students and the competition was also shared by a number of participants over the weekend. We checked in with a few other individuals to hear about their experiences and found they all had glowing words of praise for the participants, volunteers and the FLL program. cheap iphone 8 case George Chen, So Cal Regional Judge Advisor:
The quality of FLL teams in Southern California continues to impress me year after year. outlet iphone xr case online This year, with over 300 teams in our region, the competition for the championship events were fierce, and it clearly showed, with so many teams performing well in all areas of FLL – Project, Core Values, Robot Design, and Robot Performance. I want to especially thank the staff at LEGOLAND for continually putting on a stellar event, Time Warner Cable, whose financial support makes the event possible, and all the wonderful volunteers who served as judges, referees, and support. Despite heavy rain and cold weather, the teams' spirits could not be dampened, and I could not be more impressed with their energy and accomplishments this season.
Katherine McDonald, Manger of Community Investment for Time Warner Cable:
We were thrilled to support Southern California Robotics and the FLL Championships at LEGOLAND again this year. It was so inspiring to see the teamwork of everyone involved and how FLL makes Science, Technology, Engineering and Math education (STEM) fun and engaging, not only for the kids but for all who participated. iphone 7 case outlet uk We had several Time Warner Cable employee volunteers on-site during the weekend and they had a lot of fun and were very impressed by the level of the work the kids are doing.
John Rose, Chief of Staff, Office of the Vice President, Engineering & Mission Assurance at Boeing and President of Southern California Robotics League:
FIRST LEGO League is a great vehicle for helping keep kids in the STEM pipeline; having Dr. Magnus share her experiences as an astronaut, her passion for STEM, and the importance of programs like FLL, took the day's excitement for both the kids and parents to a whole new level. Many parents and coaches commented on how inspiring it was for the team members, especially girls, to have a role model like Dr. iphone xr case on sales Magnus take time to talk one on one with the kids. Her message of "You can do anything you set your mind to" was answered many times throughout the day with "I want to be an astronaut!"
Jenny Yang, Core Values and Robot Design Judge:
WOW! It was my first time volunteering at the LEGOLAND event and it was amazing! The kids were so enthusiastic and inspirational, it was so hard to choose winners for the awards. It makes me really happy I am no longer in primary school because I would be so afraid to compete with these kids during the college admissions process! I would love to thank Cory Hoover and George Chen for the amazing work they did organizing and LEGOLAND and staff for letting me volunteer at this amazing event! I hope I can come back in future years to help out.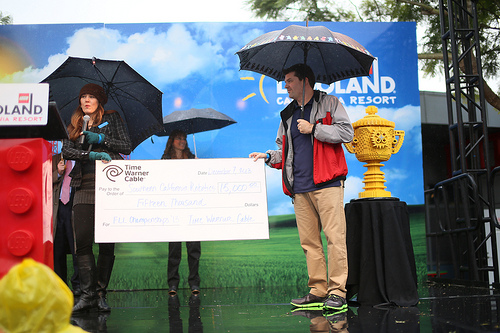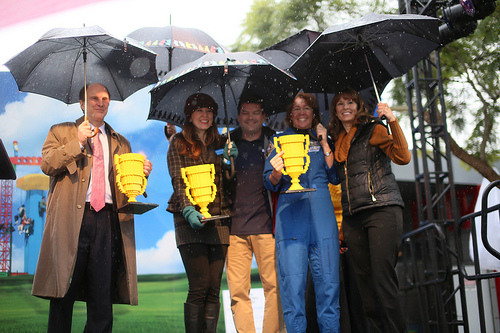 A very rainy afternoon on Saturday did not curb the enthusiasm from the crowd nor did it stop our special guests who donned umbrellas and took to the stage. Katherine McDonald from Time Warner Cable presented a very generous check for $10,000 to support the FLL Championship Tournament and California Senator Mark Wyland shared his words of encouragement and support of teams and volunteers who work to encourage an enthusiasm for science, technology, engineering, and math. [AFG_gallery id='9′] Much hard work, passion, time, team work and creativity went into the robots and projects demonstrated over the two days. In the end, these were the teams that stood out and went home with trophies.